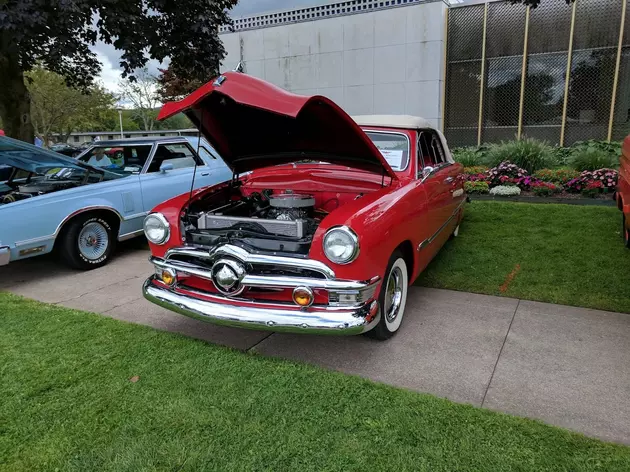 Check Out This 1950 Ford Convertible
Photo Don Wagner
This 1950 Ford Convertible is in the garage of the 4th owner Dan Riecker and is this week's 'Classic Car Tuesday.'
I spent some time talking with Dan and like any other project, This one had something get sideways just about as often as something went right. Dan is down to just two cars now and has pretty much decided to keep it that way.
The Ford from start to finish has taken 15 years give or take to complete the car and like Dan says you never really finish. This year's project is to get the wiring on a fuse system and switch the gauges to digital for better accuracy.
The Ford convertible gets the power from a 455 punched out to a 468-400 horse big block. Four-speed transmission and a mild cam. Just about every body piece on the car has been replaced once and sometimes more until it was right.
Dan says the color was always going to be red and white. Problems with the first painting caused the second round of paint to get everything right. The front end was replaced with a clip from an Oldsmobile and helped the handling and ride of the car.
Thanks for sharing your car with us Dan.
---
BONUS VIDEO