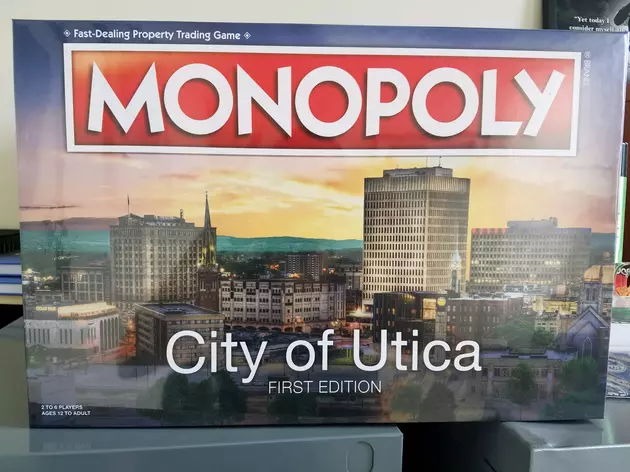 Hasbro Made A Utica Monopoly – Here's How To Get Yours!
Photo: Jeana Ritz Nicotera (Cooley Group)
Hasbro creates around half-a-dozen custom Monopoly boards every year and this year the City of Utica got the honor of being one of them! If you were at the Boilermaker Expo you had the chance to order one for a few bucks off, but here's how you can get yours post-Boilermaker. All you need to do is head to the Abraham House's website (whom all proceeds benefit) no earlier than this coming Wednesday morning and grab one (or more) for $50 each! If you live in Utica, you can pick yours up instead of having it shipped which will save you almost $15 off the purchase price!
Only 5000 boards were made and there are 60,000 residents in this beautiful town, so don't waste a second grabbing yours because once they're gone, they're gone!