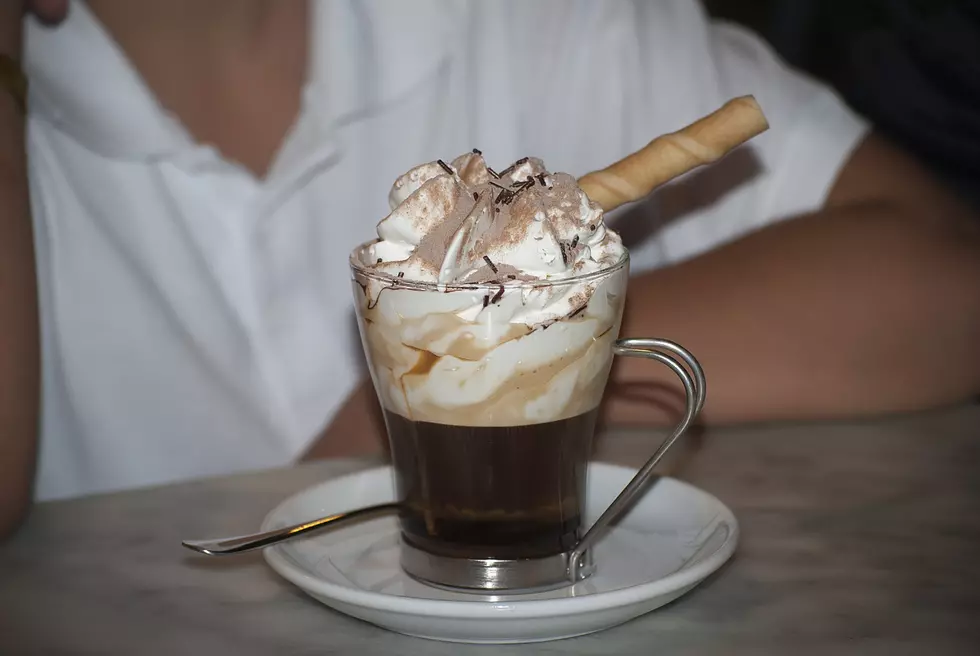 Let's Learn How To Make Irish Coffee [VIDEO]
Tagore75/TSM
Yes I'm a Irish girl. I think McMullen is a Irish name (lol). I make the corned beef and cabbage 3 or 4 times a year. I love it. However, I have never tried Irish coffee let alone make it. I'm going to this weekend. It will be rainy and snowy so I think it's the perfect time.
This looks simple enough and I also like that you can add brandy or something else if you not a big Irish whisky fan. It's probably all the little details that make it so good and special like warming the cup and not stirring the cream.
I must not be much of a coffee connoisseur because I have never heard of putting brown sugar in coffee. That's a new one for me. Here is what some of you are saying on youtube
"one of my friends would boil up some whiskey first with the brown sugar to make a whiskey syrup, and let it slowly concentrate, then just before adding to the coffee, he added a bit more whiskey from the bottle."

 

"I have done coffee and Baileys and whiskey plenty of times. Recently, I ran into a really fantastic caramel moonshine I've added to coffee with a little milk. Little more Appalachian Coffee, than Irish."
If I don't like it with the Irish whisky then I will try with blackberry brandy. Please let me know of you try this. Do you have your own recipe or secrets to make it even better?