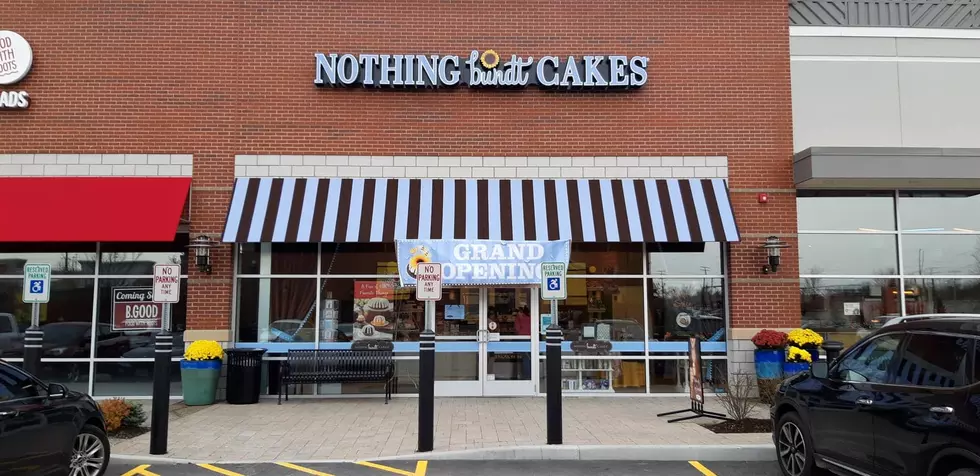 Free Cake in New Hartford
TSM
It should be obvious to all that due to my long hair, I am a fan of cake (Thanks Mitch Hedberg). As a kid, it felt like there had to be a special occasion to have cake. Birthdays and holidays seemed to be the only time this confectionary delight was made available. When a kid had a birthday and someone in their house made cupcakes, it was the best day ever. You can never go wrong with free cake.
So, do you want some free cake? Perhaps from Nothing Bundt Cakes?
Nothing Bundt Cakes in New Hartford is celebrating the 111th birthday of the Oreo on March 6. They are doing this to celebrate their Oreo Cookies and Cream Cake. So on March 6th, if you are one of the first 111 customers at 1:11pm, you will get your hands on their free Oreo Cookies and Cream Bundles.
As much as I am a fan of cake, I am also an Oreo enthusiast. I had the chance to sample one of these cakes recently.
That's the end result right there. Nothing left and It didn't take long for it to disappear. If you have been hankering for Oreo and cake to come together, this may just fulfill that need of yours. You know where to be and when to be. Bring a fork and a healthy appetite. Don't forget your sweet tooth. We can all get together as people and celebrate the Oreo.
16 Mouthwatering New York Cupcakeries That Will Make You Smile!
If you think the variety of flavors one can put into a cupcake are almost endless, you are right. June is National Cupcake Month and this post highlights 16 awesome cupcakeries to go and celebrate at in Upstate New York.
Best Cupcakes in America are in Upstate New York!
Everyone loves a good cupcake but have you tried the best cupcakes in the country? I have and can tell you it's worth the ride to Woodstock, NY to taste for yourself.
Sweeter Than Sweet Cupcakes
A new bakery opened in the Hudson Valley in Walden, New York and I just had to share some pictures of their cupcakes.