Huge Blast of Arctic Air Will Bring Lake Effect Snow Next Week
photo credit - Dreef/Thinkstock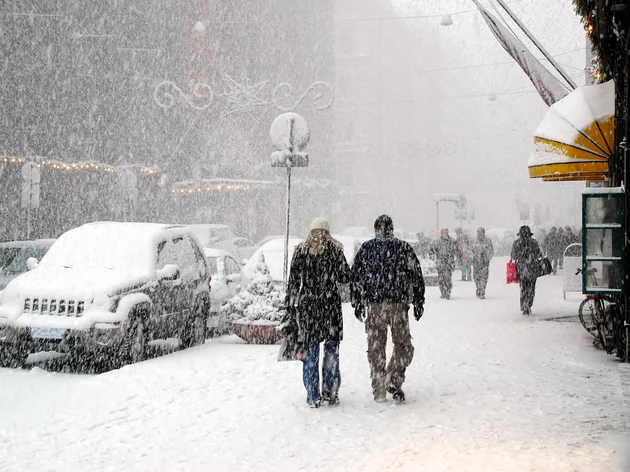 If the meteorologists are right, we could be seeing quite a bit of Lake Effect snow in time for the holidays.
Now, as they say, the other shoe is about to drop and winter weather that has been at bay so to speak is about to show up in the form of cold arctic air first and more importantly lake effect snow. The possibilities of our first major snowfall in what has been a low-snow year according to the Buffalo office of the National Weather Service. We should expect to see the first major snow in the next week or latest by next weekend through mid-December. You guessed it looks like a white Christmas is in the cards.
Tune up your snow blower and buy a new snow shovel, because we will get some major lake effect snow by the time all is said and done. The forecasted snowfall is likely to change but we will get snow and a lot of it.by the Mid-December.
We can expect one more week of above normal temps and then by next Thursday the National Weather Service says it will get cold and really feel like winter. I'm told the changes in our pattern will result in an extended period of active winter weather for the Great Lakes. Active, you guessed it, is translated and means, snow, and lots of it.