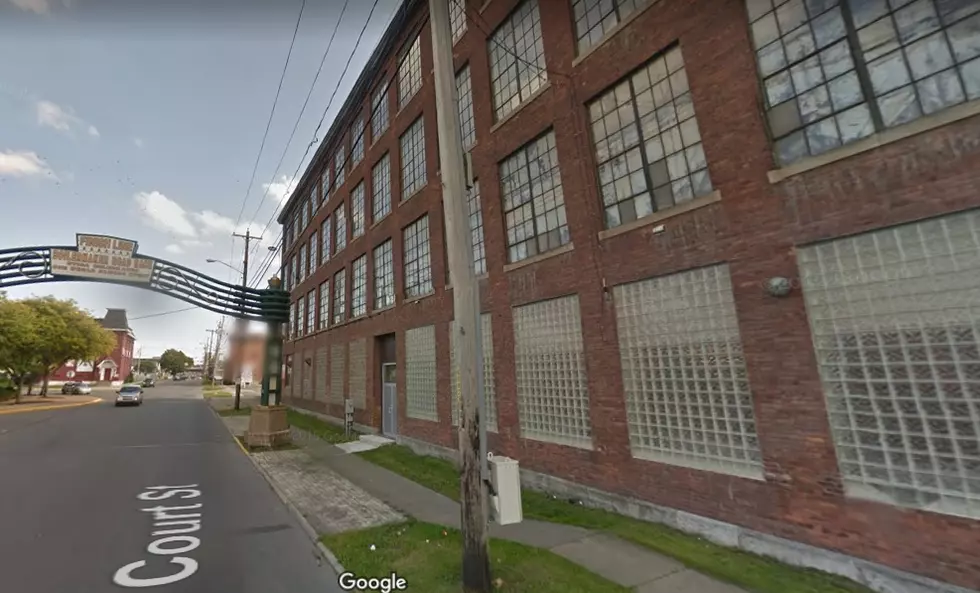 New Apartments Coming to Brewery District in 2018?
Photo Credit - Google Street View
Imagine watching Saranac Thursdays or the Boilermaker from the the best (free) seat in the house, out the window of your brand new Lofts at Globe Mill apartment! You know the building, it's the big four-story brick abandoned one right across from the F.X. Matt Brewery overlooking the Boilermaker Finish Line.
The Globe Mill was a textile plant from the Civil War Era and upon it's closing in the early 50's became the birthplace of what we now know as SUNY IT across town. The dilapidated building that now houses all manner of wildlife we imagine, after throwing some $30-ish million into it will likely house more wildlife, just the human kind! Nah, we kid: The developers also hope to include business office space also which sounds like a great effort to further clean up the once grand Brewery District.
But wait. There's a catch. If that big parking lot that we use when we go clubbing is always full for tenants and new businesses, how will that change the face of the summer in terms of adding an additional few thousand people at once on Thursdays or for other events? Solve one problem, create a brand new one!