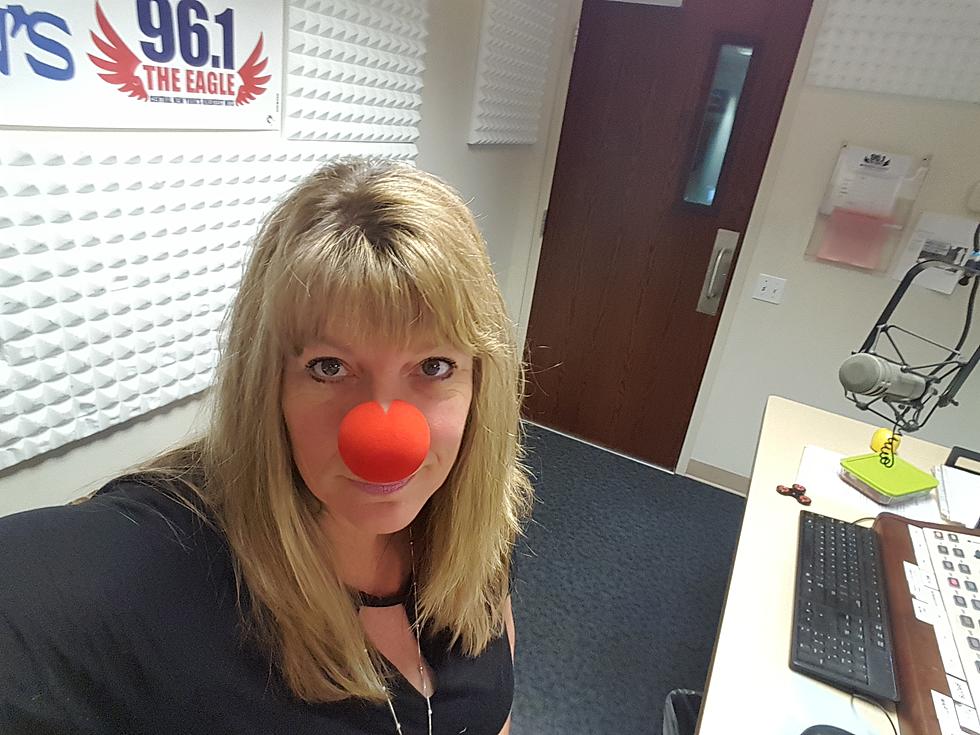 How 'Red Nose Day' Helps Central New York Kids
Cindy McMullen/TSM
Wear your red nose for Red Nose Day!  You'll see celebrities sporting theirs to fight child poverty, raise awareness, raise money, and help children at home and around the world.
The 4th Annual Red Nose Day 2018 is Thursday, May 24. It's a day about having fun and making a difference helping to end child poverty. Money raised will support programs that keep children in need safe, healthy and educated, both in America and abroad.
Funds from Red Nose Day also support BGCA's Summer Brain Gain program at over 500 Clubs across the country, including 4 locations in Syracuse. It helps kids graduate from high school on time with a plan for the future.
Central Village Boys & Girls Club, 212 Van Buren Street, Syracuse
Shonnard Street Boys & Girls Club,201 Shonnard St, Syracuse
East Fayette Boys & Girls Club, 2100 E Fayette St, Syracuse
Hilton Street Boys & Girls Club, 201 Hamilton St, Syracuse
Summer Brain Gain is a summer learning loss prevention program developed specifically for Boys & Girls Clubs to integrate into their traditional summer schedule. It's comprised of one-week modules with themed activities for kids in elementary,  middle and high school and will keep them on track for the coming school year.
Send us your pics of you wearing your red nose this Thursday, May 24th and we'll share!
More From The Eagle: