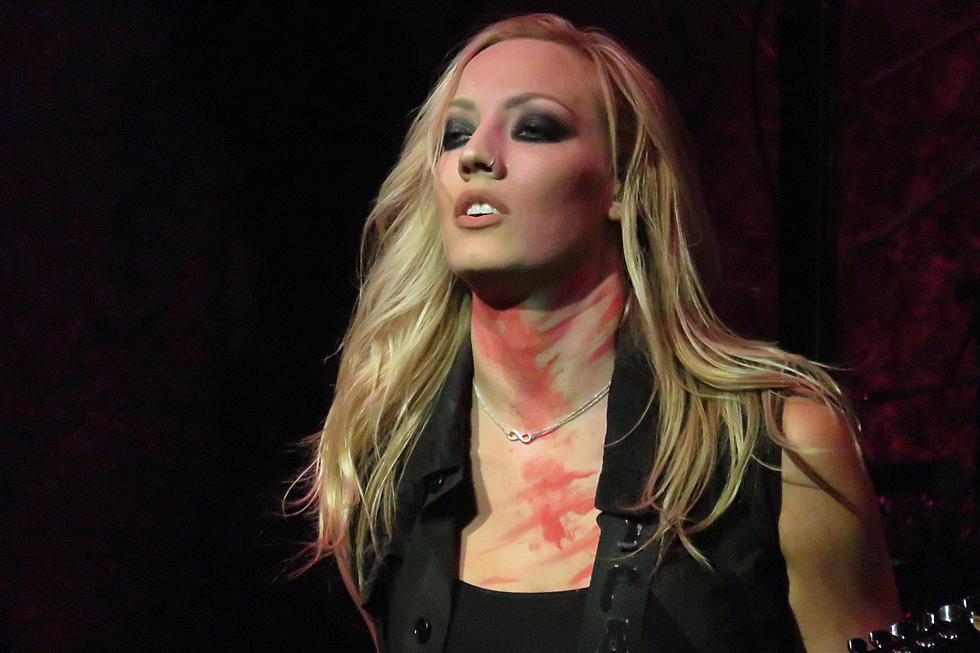 Guitar Icon Schedules Summer New York Tour Date
Hyde/TSM
She's on the road with Alice Cooper now.
And it seems the Hurricane has taken a page out of the Coop's book when it comes to touring.
Hitting the road with Lions At The Gate, the Summer Storm tour is going all over North America. The tour kicks off on June 13 at the Exit In in Nashville, a venue which was just recently added to the National Register of Historic Places. Just a few days later, you can see this tour in New York.
Meadows is the venue and New York City is the place.
Strauss has her own line of guitars from Ibanez known as the Jiva. One lucky purchaser will receive a little something extra when they get theirs.
A cool collector's item for anyone. Of course, Nita will also be playing with the aforementioned Alice Cooper in Syracuse.
The Haunted Bedroom - Lansingburgh, NY
Rumored Haunted Mansion in Camden Goes From Spooky to Spectacular
A historic mansion from the 1800s that was once rumored to be haunted has gone from spooky to spectacular.
30 Allegedly Haunted Dolls You Can Buy On eBay Before Halloween
Shockingly, on eBay you can find all sorts of haunted items. These can be boxes, pictures, books, and even dolls. Sellers claim that dark spirits are attached to these objects. Would you even want one in your home? Why not shop for these gems for $50 or less?