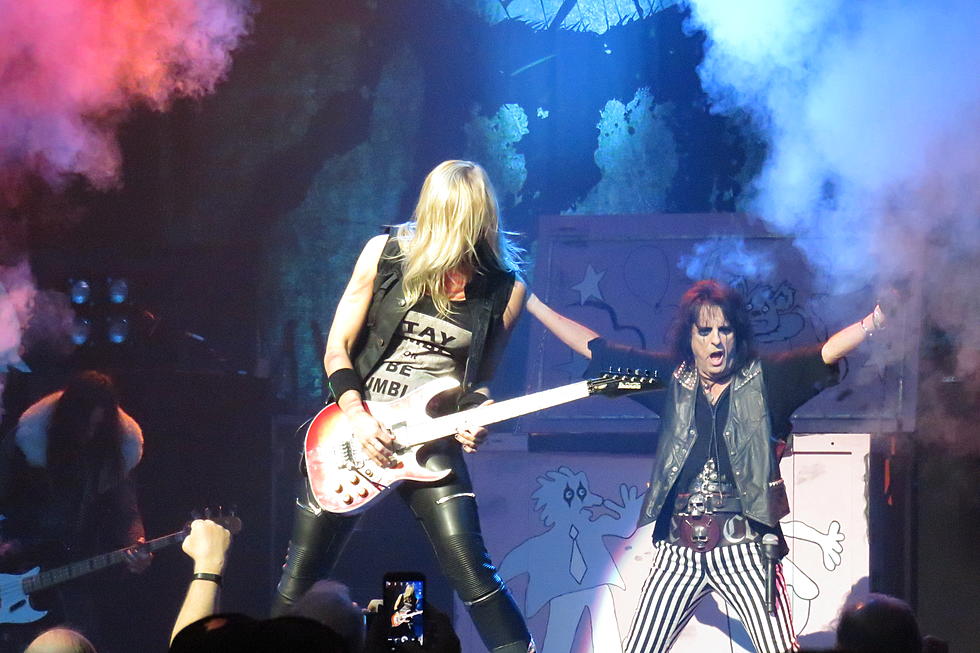 Hurricane Warning for Syracuse Stop on The Stadium Tour
Hyde/TSM
August 5 sees the Stadium Tour coming to the JMA Wireless Dome. Def Leppard have teamed up with Motley Crue for another round of bringing some of the best rock n roll to some of the biggest venues around the country. Last year, they had Poison and Joan Jett with them. This year, they announced the shockfather Alice Cooper will be supporting. This bill is huge.
But I should warn you. Keep an eye on the skies and stand back. There's a hurricane coming through.
In 2022, Nita Strauss announced she would be leaving Alice Cooper's band to go on tour with Demi Lovato. This decision was met with a great deal of confusion from those who just didn't understand why anyone would leave a rock god for a former Disney princess. The naysayers were silenced when it became apparent that Nita had made a choice that would find her in a unique position to influence a young audience to fall in love with the guitar and perhaps even inspire many to pick up the instrument for themselves.
Yes, Nita is out there saving the art of guitar playing.
With that tour done, one would assume Nita would be focusing on her incredible solo career. But ever the multitasker, she may have just pulled off a surprise of Frankenstein proportions.
Yes, Hurricane Nita Strauss is going back on tour with Alice Cooper, meaning when the tour comes to Syracuse, we will be witnessing a guitar clinic of epic proportions while Alice conducts his macabre orchestra.
This summer, there is a Hurricane bound for Syracuse. And I won't miss it.
The Haunted Bedroom - Lansingburgh, NY
Rumored Haunted Mansion in Camden Goes From Spooky to Spectacular
A historic mansion from the 1800s that was once rumored to be haunted has gone from spooky to spectacular.
30 Allegedly Haunted Dolls You Can Buy On eBay Before Halloween
Shockingly, on eBay you can find all sorts of haunted items. These can be boxes, pictures, books, and even dolls. Sellers claim that dark spirits are attached to these objects. Would you even want one in your home? Why not shop for these gems for $50 or less?