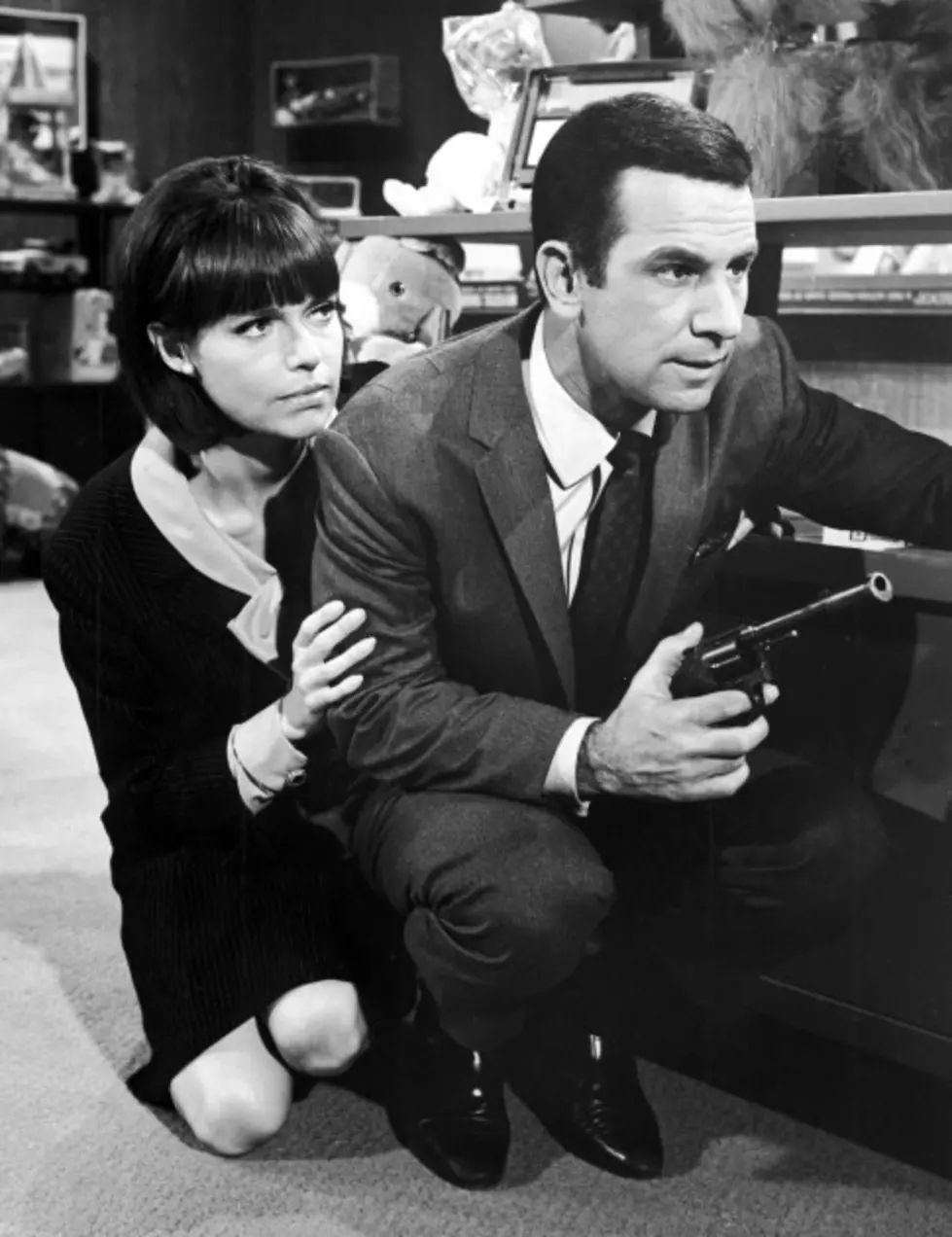 'Get Smart' TV Show Gets Us Laughing In 1965 [VIDEO]
NBC Television, Hulton Archive, Getty Images
One of my favorite TV sitcoms, "Get Smart" debuted on NBC-TV on this day in 1965. With all the James Bond and other spy films of that era, "Get Smart" poked fun at the spy business, and it was so funny!
Here's more about the show, according to Wikipedia:
"Get Smart is an American comedy television series that satirizes the secret agent genre. Created by Mel Brooks with Buck Henry, the show stars Don Adams (as Maxwell Smart, Agent 86), Barbara Feldon (as Agent 99), and Edward Platt (as Chief). The success of the show (which ran from September 18, 1965, to May 15, 1970) eventually spawned the follow-up films "The Nude Bomb" (a theatrical release not directly based on the show) and "Get Smart, Again!" (a made-for-TV sequel to the series), as well as a 1995 revival series and a 2008 film remake."

During the show's run, it generated a number of popular catchphrases, including "Would you believe...", "Missed it by that much!", "Sorry about that, Chief", "The Old (such-and-such) Trick", "And ... loving it," and "I asked you not to tell me that.""
One of the funniest gags on the show was "The Cone Of Silence". Watch this video, and see what I mean: