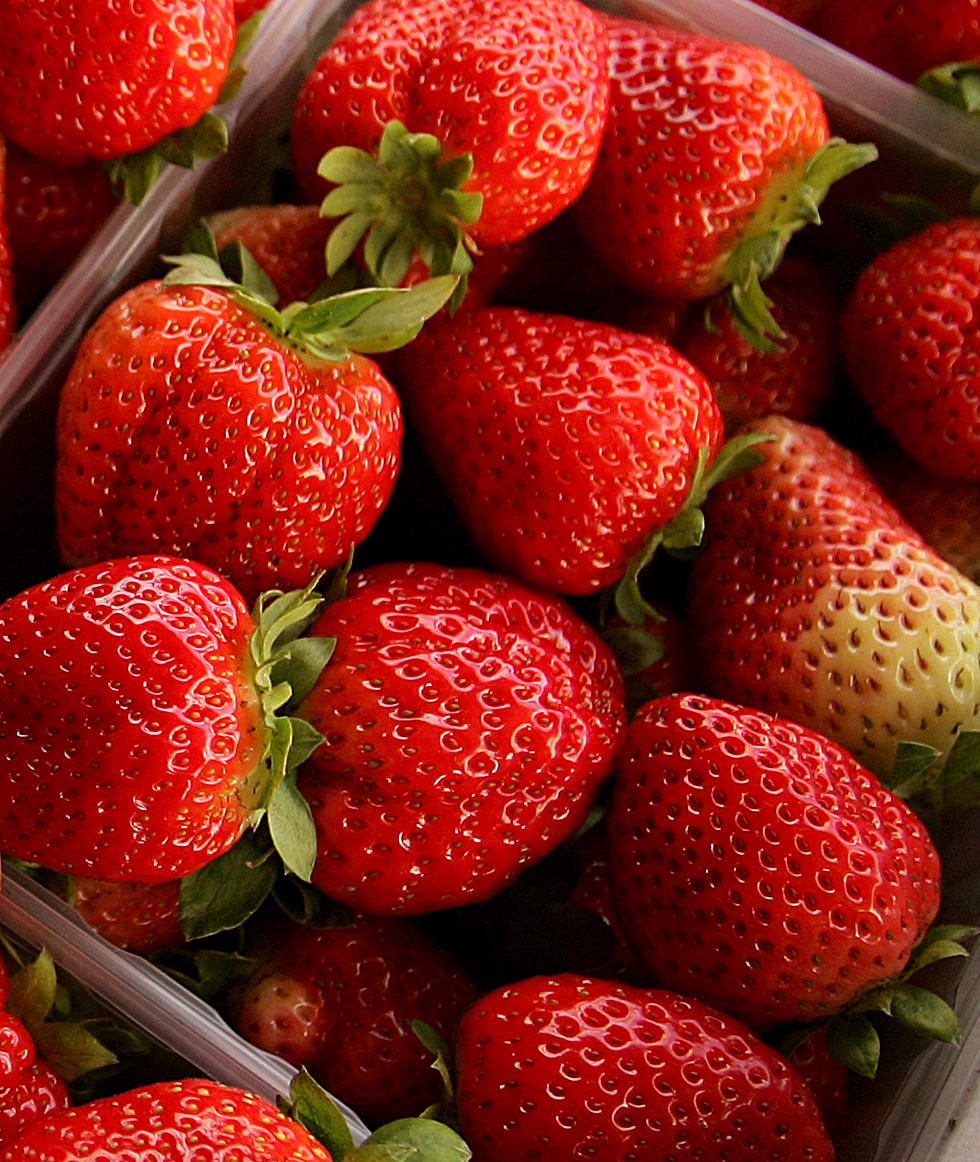 Where to Find the Freshest Strawberries in Central New York
Getty Images
When it comes to Strawberry Shortcake, let's go straight for the controversy. Do you prefer the cake or biscuit version of the shortcake? 'Tis berry season and here's where you can find the freshest, even u-pick 'em locations around CNY.
In most cases, strawberries will be ready by mid-June and blueberries beginning in July.  Follow the links for specific dates and times for each farm.
Tripples Countryside Produce located at 2987 State Route 5, Schuyler. Open 9-6 Saturday and Sunday - (315) 894-0143
Brick House Acres - 10628 Roberts Road, Frankfort, NY 13340 Open Monday - Saturday: 9am-6pm (Closed Sunday)
MAWS Farm 7342 Main St Newport Open 9-6 Monday thru Saturday, 10-6 Sunday Call (315) 985-0088
Abbott Farms U-Pick Berries located at 3275 Cold Springs Road, Baldwinsville. Their U-Pick hours are from 9-6 Monday thru Saturday and 11-5 Sunday -  (315) 638-7783
Burdock's Berries located at 2208 State Route 174, Marietta. Open dawn to dusk 7 days a week - (315) 673-1981
Hafner's U-Pick located three miles west of Baldwinsville at 1801 W. Genesee St.(Route 370).  Open Monday thru Thursday 8 - 7, Friday and Sunday 8 - 6, closed Saturday - Call to check field conditions, (315) 638-4033
Hencle's Berry Patch located at 7470 Perry Road, Baldwinsville.  Open Monday thru Thursday 8 - 8, Friday, 8-5 Saturday and Sunday  -  (315) 638-0767
Do you know of some places to grab fresh berries? Share them below and we'll add them to our list.