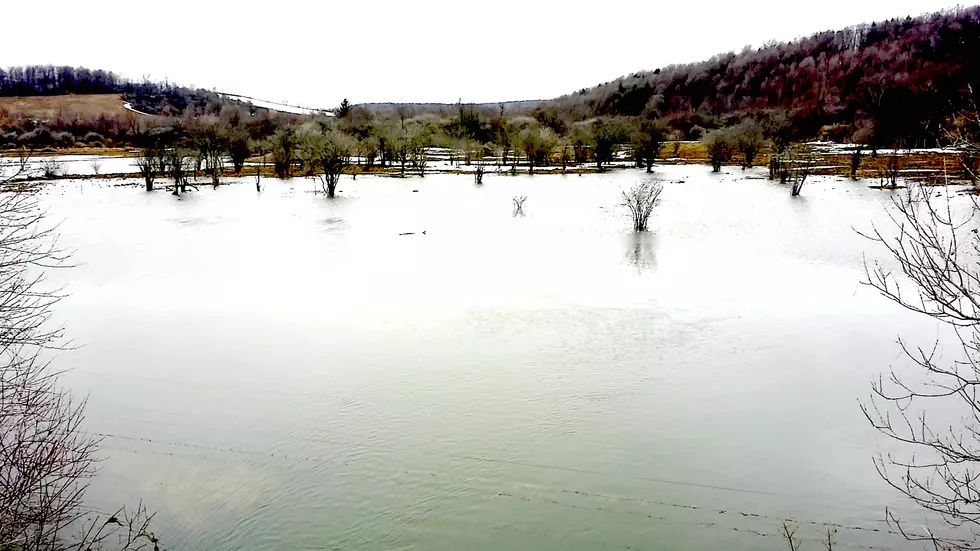 Spring Flooding Begins Near Utica [VIDEO]
Cindy McMullen/TSM
It happens every year. It's all part of the Spring Thaw and April Showers. It's going to be a lot worse tonight when I go home with all this rain today. It might be going over the road. 
The eagles, hawks, ducks, geese, blue heron, and more love this. They flock here by the hundreds. I was surprised there wasn't any there this morning.
These areas are just little streams when there's no flooding. It's amazing how fast this happens. One second the water is where it should be the next it's flowing over the road.
I don't think the fish are biting today.
Here is a 30 second video of the flooding that's started with the Spring Thaw and April Showers.
6 inches of moving water can make a adult fall.
Remember the rule of thumb when the roads are flooded. Turn Around, Don't Drown. Never drive through flooded roadways. 6 inches of water reaches the bottom of most passenger vehicles and can cause loss of control and stalling. . It only takes 1 foot of water to float many vehicles.
Look forward to your comments below!!!