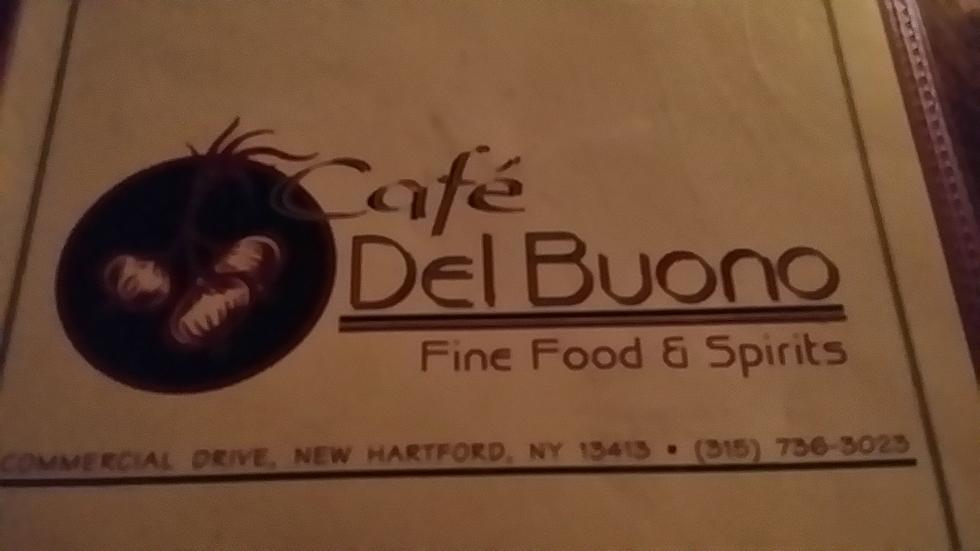 Dinner At Cafe Del Buono [PHOTOS]
Cindy McMullen/TSM
Cafe Del Buono is definitely one of my top places to dine at. I love the calamari with the hot peppers and 2 dipping sauces. Actually if we go there for lunch I will usually have that. The only time I wouldn't is on a Monday. I would order the Prime Rib sandwich. OK I'll be honest. I order both. That's awesome.
The calamari appetizer is defiantly big enough for a meal. My hubby and I usually share this and that's plenty for me for lunch. I will stuff myself if they have the Prime Rib sandwich. That isn't on the menu it's a special they have normally have on Mondays. I'm hungry again looking at this.
I  must have been craving seafood because I ordered the Scallops Del Buono. It's in a delicious sauce with some sort of topping. Perfect for me. I couldn't eat it all but that's why the husband is always with me. He will always eat what I don't.
Douglas ordered the Lemon Haddock. That's also one of my favorites. I actually make a pretty good version of that at home.
I was so full by the time dinner came. Entrees are served with the usual sides, salad, bread, pasta and veggies. We ended up taking home more that half of the calamari appetizer and my husband had that for breakfast.
Thanks Ross Quinn and the other chefs at Cafe Del Buono. We'll be back soon!!!
If you have any suggestions on where we should try dinner next please let me know in the comments below.