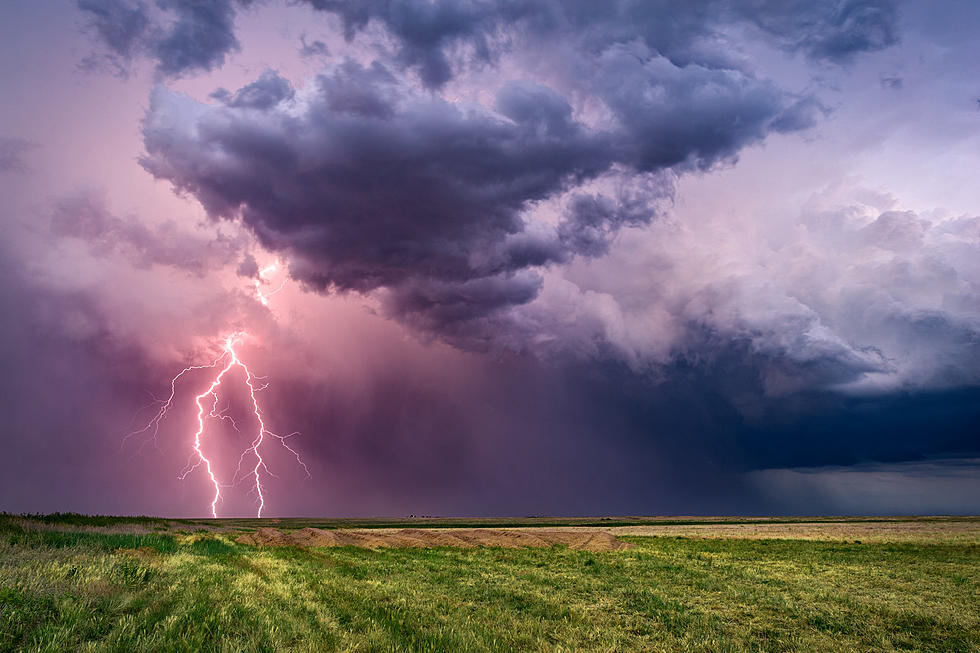 Severe Thunderstorm Watch for Central New York with Hail & a Few Tornadoes Possible
Photo Credit -mdesigner125/Think Stock
The sunshine was short lived in central New York. A Severe Thunderstorm Watch is in effect with heavy downpours, possible flash flooding, hail and even a few tornadoes.
Thunderstorms are expected this afternoon and tonight in Oneida, Onondaga, and Madison counties. A few of these storms may become severe with damaging winds that could bring 60-70 mph gusts, , according to the The National Weather Service.
With all the rain we've seen already in central New York, heavy downpours may cause flooding for small streams, urban/poor drainage areas, and roadways. Isolated flash flooding is also possible.
Hail and even a few tornadoes are possible.
Another round of thunderstorms could arrive Monday, mainly along and east of the I-81 corridor, with more strong winds.
---
Keep Up-To-Date
National Grid also offers text alerts on the latest efforts to restore power.
To receive free text message alerts and updates, text the word STORM to NGRID (64743). E-mail alerts are available to customers who create an online profile on the company's website. All alert services can be started and stopped at the customer's request.
Power Outage Preparation:
*Keep your cell phone charged and make sure you know where your backup power supply is.
*Make sure all your flashlights have fresh batteries.
*Fill your gas tank. You can use your car to keep warm and recharge devices.
*Have some food available that you don't need to cook.
* Download the BIG FROG 104 App. You'll receive local alerts, weather reports and more with push notification.