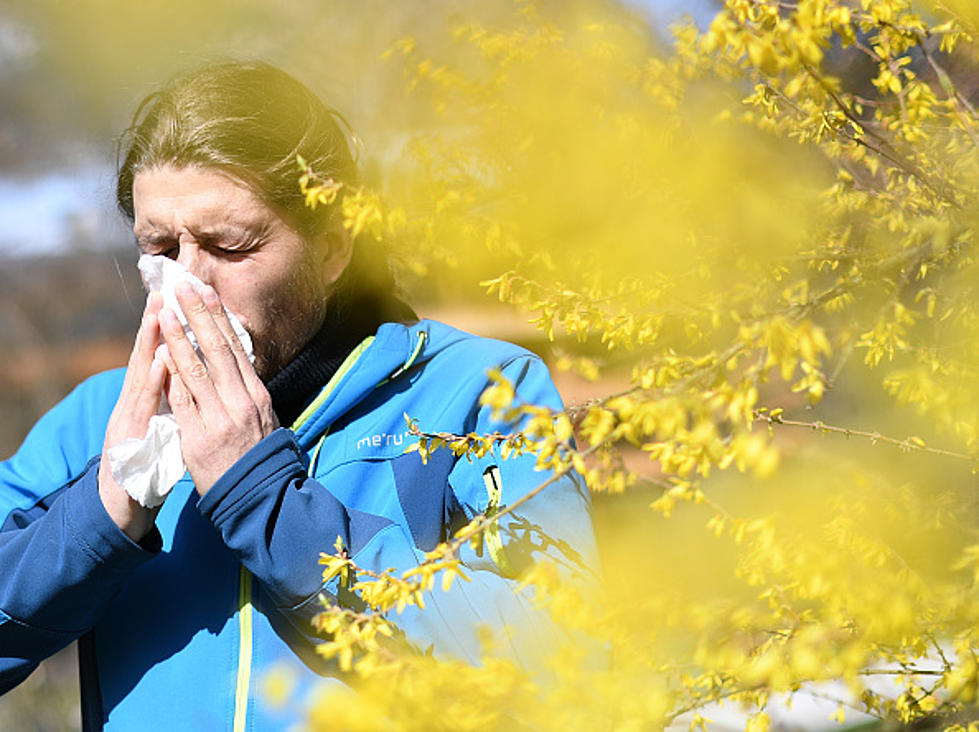 6 Ways To Fight Allergies in Western New York
dpa/picture alliance via Getty I
When Spring comes to Western New York, so do the allergies. Here are the best ways to stop the itching and sneezing.
Half of the cities in this top 10 list are in the North East. So while Buffalo and Albany are high on the list, you can be sure that our neighbors in Niagara Falls, Rochester, Batavia, Lockport, Jamestown, Canandaigua, Olean, and Elmira definitely are feeling the effects too. 1
If you suffer from sneezing, watering eyes, and an itchy nose there are a few things that can help right away. Some of them involve going to the store or doctor. Others are simple things to do that you may not have known.
I have been dealing with allergies every spring for as long as I can remember. It is so frustrating and the season seems to get longer every year. If you are in the same pollen-filled boat as I am, here are 6 things that I suggest to help combat allergies.
6 Ways To Fight Allergies in Western New York
The weather is starting to get better and that means the trees and flowers will be opening and spreading their pollen. It really gets bad on the dry days with the light breeze. Hopefully, these tips can help you get past the worst of it?
Every Spider-Man Movie, Ranked From Worst to Best
With great power comes great Spider-Man movies. (Sometimes.)
See Carrie Underwood's $31 Million Necklace
Carrie Underwood once wore a necklace worth $31 million. You read that right ... "It's heavy on my soul," she said at the 2013 Grammy Awards.
Celebrities With Lower Back Tattoos
Below, check out iconic celebrity lower back tattoos from actresses, sports icons, pop stars and more.