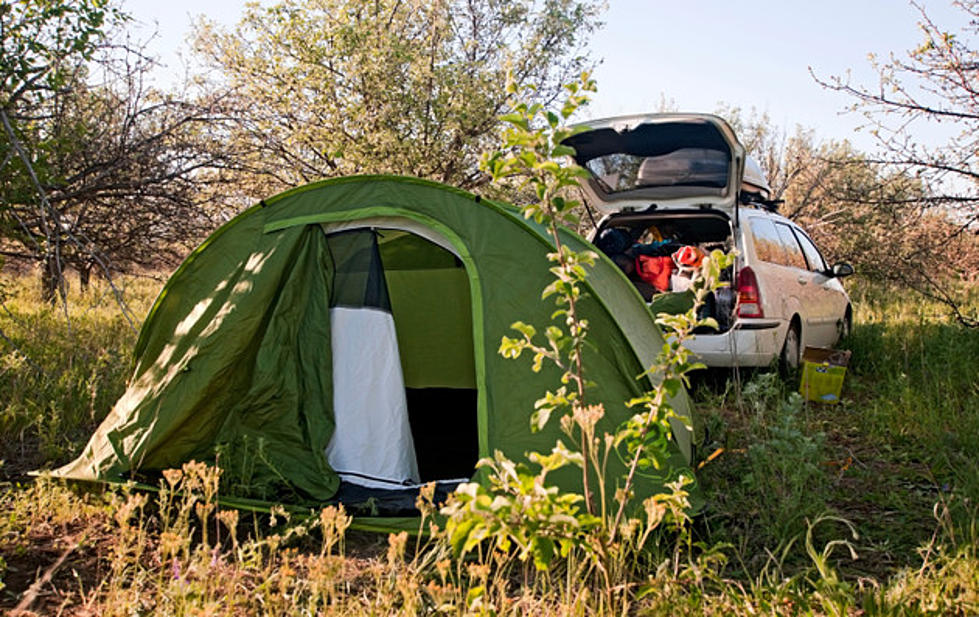 Roughing it in Upstate New York: 5 Campgrounds You Need to Check Out
Krechet/Thinkstock
Before you know it, we'll be toasting marshmallows, and telling stories around the fire. Camping season is almost here, and we've got some of the top "roughing it" campgrounds in the Empire State. 
When it comes to roughing it, you want to be as "comfortable" as possible right? That's why we're passing along some of Central New York's best campgrounds.
If you're looking for a wild adventure in the Adirondacks, Moose River Plains in beautiful Inlet, is one of the prime choices for outdoor fun. If you're looking for a "true" camping experience, consider pitching your tent here.
Don't expect to be plugged into the latest technology at Moose River though; there's no cell service, and no Wi-Fi. (Inlet, NY 13360)
The Moose River Plains Wild Forest is a 50,000-acre (200 km2) tract in the Adirondack Park in Hamilton and Herkimer counties. It is designated as Wild Forest by the New York State Department of Environmental Conservation.

 

 
2. Indian Lake Campgrounds
Next time you're near Speculator, and looking for an enticing retreat, Indian Lake offers a true to life, wilderness camping experience. Some of Indian Lake's best campsites can only be reached by boat, and according to New York Upstate.com, not too many people take the time or effort to find the hidden gems across the lake.
If you've always wanted to camp out on an island, make the trek to Indian Lake. (Lewey Lk, Indian Lake, NY 12842)
3.Old Forge Camping Resort

You know you're in the woods, when you see black bears up close and personal.
Old Forge Camping Resort offers a year round opportunity to experience the scenic Adirondacks with virtually every animal in the North Country. If you don't feel like roughing it, the resort offers heated cabins and cottages. If you're living large, there are plenty of RV sites available at this one of a kind Adirondack retreat. (3347 NY 28 Old Forge, NY 13420)
If you enjoy fishing in clean, pristine water, and camping out in a really scenic environment, the Thousand Islands may be calling your name. Keewaydin State Park is the perfect place to commune with nature, and according to New York Upstate.com:
A stone gazebo can be found on the trail that offers a comfortable breaking point or area of reprieve during a storm. It's also popular for picnics, reunions and weddings. A variety of wildflowers grow on the opposite bank of the river.
Hike the Riverfront Trail in the spring and summer months, ski it in the winter time. The park is open year round, and other seasonal activities include swimming, and ice fishing.
Oh, if you don't own a boat, there's no need to worry; Keewaydin offers on site rentals. (45165 NY 12 Alexandria Bay, NY 13607)
5. Cranberry Lake Campground
If you're a lover of hiking, biking, and sight seeing, Cranberry Lake may be the perfect get away for you and your family. It's out of the way, and not remotely touristy.
If you're looking for an authentic, and earthy camping trip, Cranberry Lake Campground may be the place you've been searching for. According to New York Upstate.com:
It is hidden away from the touristy attractions that drive other campgrounds, but the isolation is worth it: It is a piece of nature that feels like it is just for you.
(243 Lone Pine Rd, Cranberry Lake, NY 12927)
---
Naomi Goes Kayaking