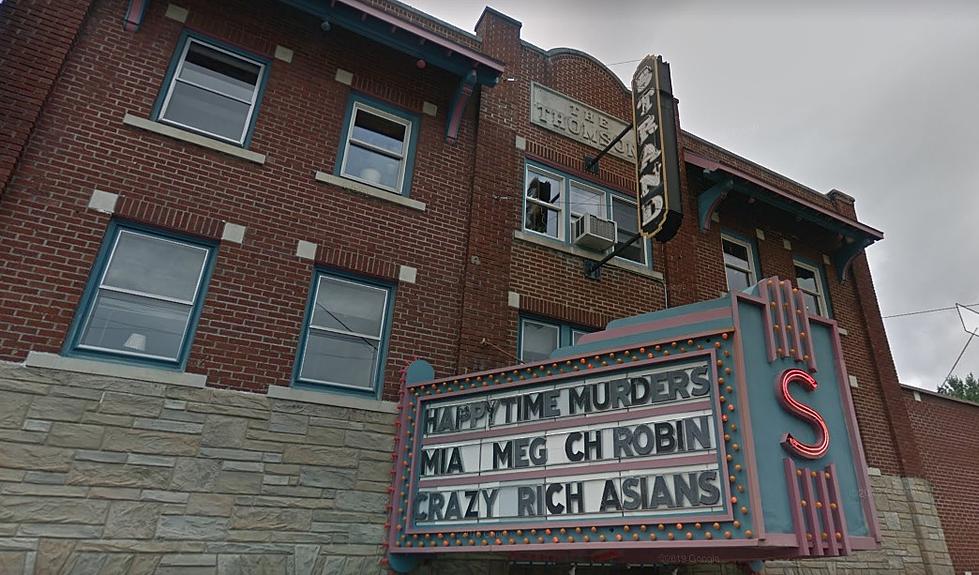 Old Forge Movie Theatre Celebrating Huge Milestone
Google Street View
1923 is not just a Yellowstone prequal series. It is a year in our history.
It is the year Bob Barker was born. It is when Roy and Walt Disney formed the Disney Brothers Studio, later renamed The Walt Disney Company. It is the year the Hollywood sign was erected (originally reading "Hollywoodland").
And in the world of Hollywood, the Cecil B Demille classic silent movie The Ten Commandments was released. It grossed over Four Million at the box office. Other notable releases from the year were The Covered Wagon, Safety Last!, The Hunchback Of Notre Dame, and a number of films by the newly formed Warner Brothers Pictures Inc.
Might You have been able to see some of these films, had you been around then, at the Strand Theatre in Old Forge? It is quite possible.
March 14, 2023 sees the Strand Theatre celebrating it's 100th birthday. A screening of the 1957 comedy The Smallest Show On Earth will headline the celebration. The movie, unironically, is about a young couple who inherits a movie cinema. Show time is 7:30 to take in this Peter Sellers classic.
Cinemas and theatres like this disappear everyday from Main Street USA. It is a beautiful thing to see a survivor like this and it is not by accident. Maintaining things like this take a lot of hard work and dedication, not just from the owners, but from the community who champions a place like this and chooses it as their place to see a film on the big screen, the way it should be. Celebrating these milestones is a true joy.
10 New York State Towns Right Out of a Hallmark Christmas Movie
These 10 towns will make you think you're in a Hallmark Christmas movie.
$2 Million Lakefront WNY Home Looks Like a Movie Set Inside
This amazing
$2 million home
in Clarence has marble and glass interior with a Hollywood movie like atmosphere.
Movie Theatres We Loved As Kids In Western New York
These are the Western New York movie theatres we loved going to when we were a kid. Is yours on the list?