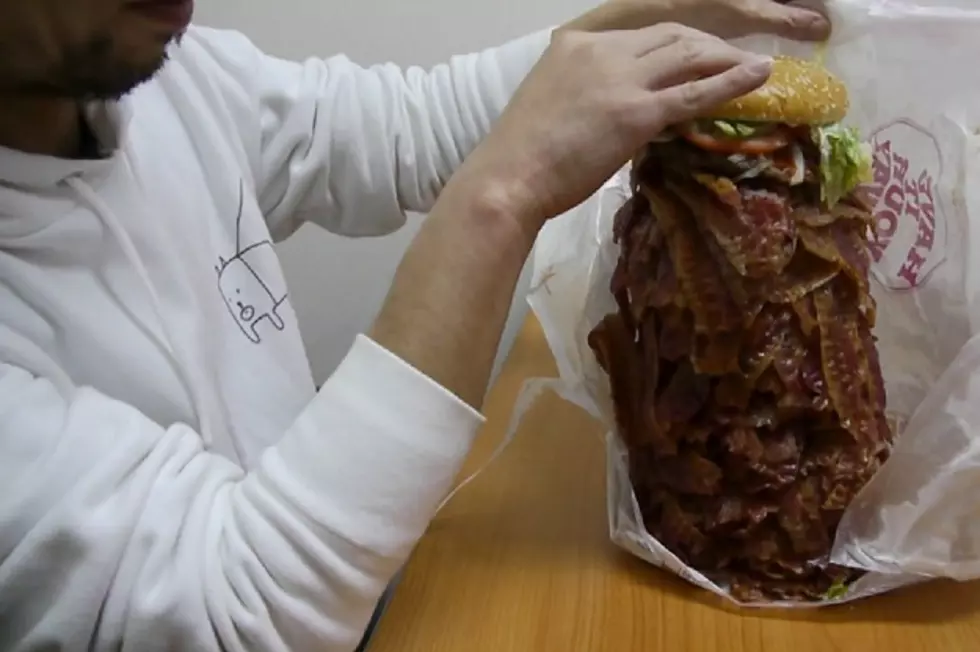 Man Tries To Eat A Whopper With 1,050 Strips Of Bacon
Japanese website Rocket News decided to pay ¥7000 or $86.85 to add 1050 strips of bacon to a Whopper, then film a dude trying to pig it all down. There are many flaws with this plan, namely that Whopper is the size of a toddler, but the contender here is clearly not prepared for this particular undertaking. It felt as though the video was about to cut to a montage of the previous few hours revealing the poor choices this kid made that lead him to this very moment Jason Bourne-style.
This doesn't just make the Wendy's Baconator blush, he done threw in the towel and moved to the mountains.
Watch this kid slowly (and painfully) peck at this bacon monstrosity below.