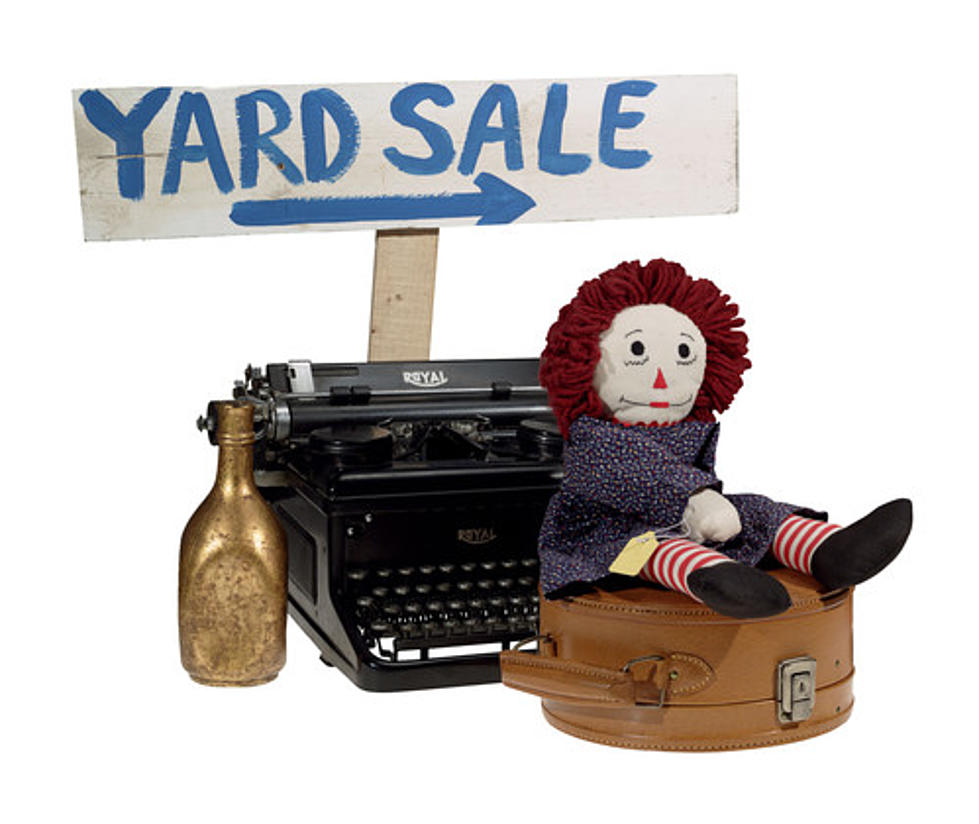 Last Chance To Own A Piece of Unique Whitesboro Collection
Brand X Pictures
If you didn't make it out to this one last week, you have not missed out. As the days go by, more and more people come through and find more treasures to make their own. But there are always stragglers. The things that people don't see because there is so much to take in. This sale is one of those kinds of sales.
I know as I went from room to room, I would have to double back and managed to see more than I had upon initial perusal. This is the kind of sale I feel like you have to step away from and then go back with fresh eyes because there is just so many great items that were loved and cared for and are now ready to go to their next home.
And now, you have one more chance to either double back, or, if you didn't go the first time, check it out for yourself and be part of the final day of liquidation, Saturday. It's One Day Only. The items below may not still be available.
Few things excite me more than seeing the neon signs on the grass when on my way to work. They signal that a sale is nearby, and my eyes immediately go into detective mode. Seeing these signs, I knew I would be spending my lunch hour in Whitesboro.
This is the exact kind of place I love to see an Estate Sale taking place at. It just screams history and whispers of untold treasures to be found inside. Once Inside I was not disappointed. This was a collector's paradise and it seemed to be no hold barred on just what collections could be found. Records, Model Trains, Action Figures, Old Toys, Electronics, Book, Medical equipment.  All to be found within this beautiful structure.
I could hardly contain my salivating. I am a sucker for old stereos. There were so many components to choose from. I am also a person who appreciates anything that survives. So, while I would never claim to be an expert on medical equipment, seeing these items was a treat. I know someone would grab those and enjoy them.
Let's talk model trains.
This isn't even half of what was on site. Just an absolute tribute to a life's work in hobby form. I am always just one purchase away from becoming a model train enthusiast as my grandfather was, but I decided to leave these to someone who knows what they are doing with them.
Where else can you find a 6 pack of unopened Billy Beer? It is like it was sitting there preserved for decades for the next owner to come along and give it a new home. I know the guy who did, and I assure you he has cleaned them up and put them on display.
So what did I pick up?
Ok, it doesn't look like much, but I collect little tape measures so as to not be caught empty-handed when buying vintage clothes or buying something too big for my car.
The sale concludes February 25 at 234 Clinton St. and I will be back to see what else I can add to my growing collection of survivors.
UTICA HISTORY! Vintage Four Acres Concert Posters Found in Ceiling
Holy time capsule! Check out these vintage posters from Utica's historic Four Acres night club!
Flip Through the Vintage 1980s Sears Holiday Wish Book
Check out this Sears catalog that I got my hands on. It is actually the 1980 Sears Holiday Wish Book. It is nearly 500 pages of all of the things that you wanted to circle in the book so Santa knew what you wanted for Christmas. I picked out a bunch of electronics, retro toys, hand-held games, roller skates, big wheels, clothes, even a 1980s version of the electronic spin bike. Enjoy!
Vintage Ornaments and Other Christmas Things