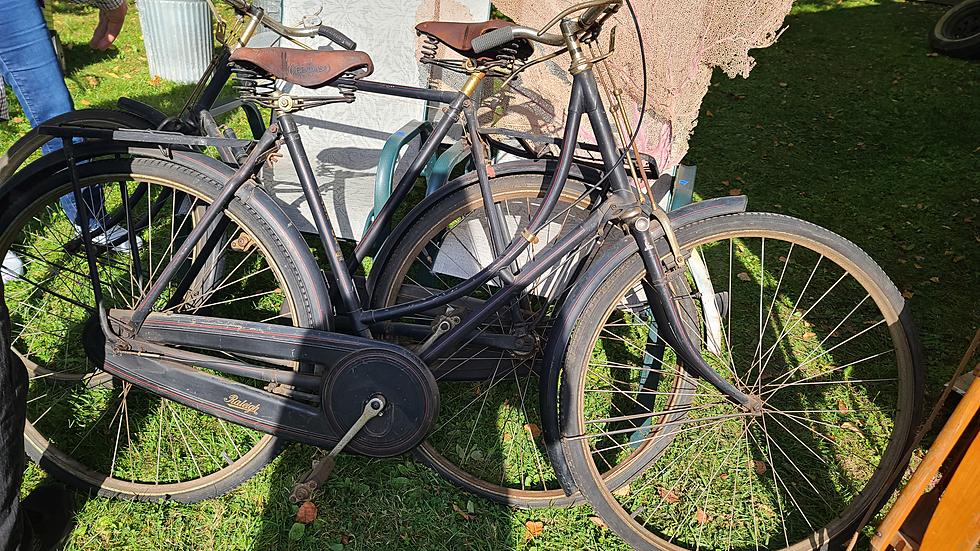 Collectibles Paradise at Clinton Estate Sale
Hyde/TSM
The hunt is never over.
Yard sale season is coming to an end. But estate sales continue in all weather. And this weekend, TLC Estate Sales has a cool one to check out in Clinton. There is so much going on, it really must be seen to take it all in.
You were king of the playground if you had this many crayons back in the day. 64 colors and a sharpener? You were a god.
An original frisbee still in package. It was a treat just to lay eyes on this one.
Before we could take selfies everywhere, you bought pennants to document your travel. It is a cool relic of a time gone by.
Does Jell-O actually go bad? Let's just call it "vintage".
I wonder if the miles were still redeemable? I am not sure why anyone collected empty cigarette boxes, but I honestly considered buying them. So I am part of the problem.
Vintage beer cans. They were empty but very collectible. Seeing how these things were marketed once upon a time is very cool.
Nothing can stop the Grimace. Though i would keep an eye on the fry kid. They live. We sleep.
Very cool to see vintage household items. These are truly nostalgic for so many of us. You may not realize how much the labels change until way down the line.
There is so much more to take in at 1 Stryker Lane this weekend. 3 floors and a garage full of great items that may just enhance your home. Happy hunting.
Why Were 1000s of Toys Left to Rot Inside Decaying Albany Warehouse?
WARNING: Under no circumstances should you enter this property. By doing so you risk bodily harm and/or prosecution for trespassing on private property.

YouTuber's discovered something odd when they recently explored the decaying First Prize Center in Albany.
Sad Images From the Final Days of the Hudson Valley's Last Toys R Us
In 2018 the Hudson Valley said farewell to its last Toys R Us location. It was the end of an era, and many customers were overcome with emotions when the store on Route 9 in Poughkeepsie finally shut its doors for the last time. Here's a peek inside the final days of the beloved toy store, with some images courtesy of a YouTube photographer who
toured the store one last time just days before it closed
.
LOOK AROUND: See What's Replaced The Old Toys 'R Us Building In Johnson City
The Johnson City Toys 'R Us is gone after three decades in the Southern Tier. After a few years of sitting empty, something has finally taken its place.