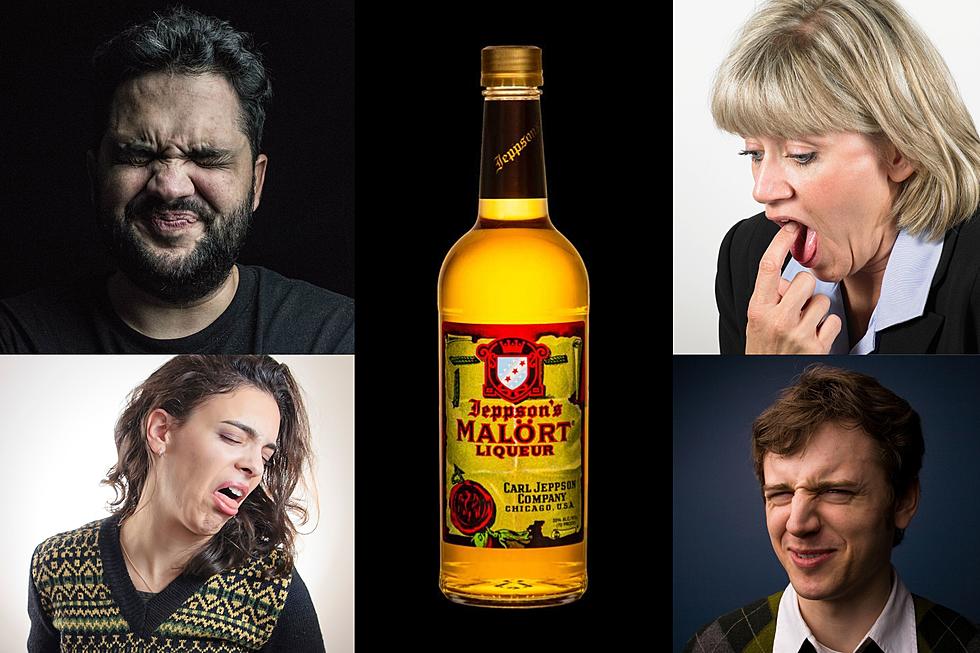 Central New Yorkers Try Jeppson's Malort, the World's Worst Tasting Liquor
Canva
For better -- or more accurately, for worse -- Jeppson's Malort has earned a reputation as the most unpleasant liquor to ever reign hell on this earth.
Paint thinner, bile, Satan's spit... there are many ways to describe it. But the fact is, most Central New Yorkers haven't tried it... until now.
WHAT IS JEPPSON'S MALORT?
Jeppson's Malort was first introduced in Chicago during the 1930s by Carl Jeppson, a Swedish immigrant. Legend has it that Jeppson's heavy cigar smoking dulled his taste buds to the point where he craved something with an exceptionally strong flavor to cut through the haze. Thus, he created a uniquely bitter spirit that's considered a "rite of passage" for any true Chicagoan to try at least once.
The company itself leans into the infamy:
Join the ranks. Embrace the bitter. Treat yourself, your best friend, or your favorite enemy to Chicago's most infamous liquor.

 
WHY DOES IT TASTE SO BAD?
The exact recipe is a well-guarded secret, but the primary ingredient is wormwood, a bitter herb that gives the liqueur its distinctive flavor. You might know wormwood as a minor ingredient in absinthe, but in Jeppson's Malort, it is the primary ingredient, and you'll never forget it.
WHAT DO CENTRAL NEW YORKERS THINK?
I recently had the opportunity to share a bottle of Jeppson's Malort amongst friends. Here are some of the comments:
It's like a DJ scratching vinyl, but in my mouth. It was a party in my mouth all right, but a party everyone wants to leave.
My taste buds were passengers on the Titanic, and Malort was the iceberg. My palate was going down, and there was no rescue in sight.
It tastes like a thousand broken hearts... I think I have PTSD now.

 
CAN YOU BUY IT IN NEW YORK STATE?
Jeppson's Malort is bottled and sold primarily in Chicago, and depending on your perspective, it's perhaps a blessing that it's not readily available in New York. It's not subject to any bans -- although some might argue it should be -- but its niche appeal means it's not in high demand in the Empire State.
A few select liquor stores in New York City may carry it, but Upstate New Yorkers will have to order it online. 
Try at your own risk.
Most Commonly Broke New York State Liquor Laws
Can you have an open bar in New York State? Are jello shots illegal at the bar? Can you play cards at a bar in New York State?
Gallery Credit: Rob Banks
Enjoy These Delicious And Smooth New York Liquors
Here's an amazing list of New York liquors to buy and enjoy.
Gallery Credit: Dave Wheeler