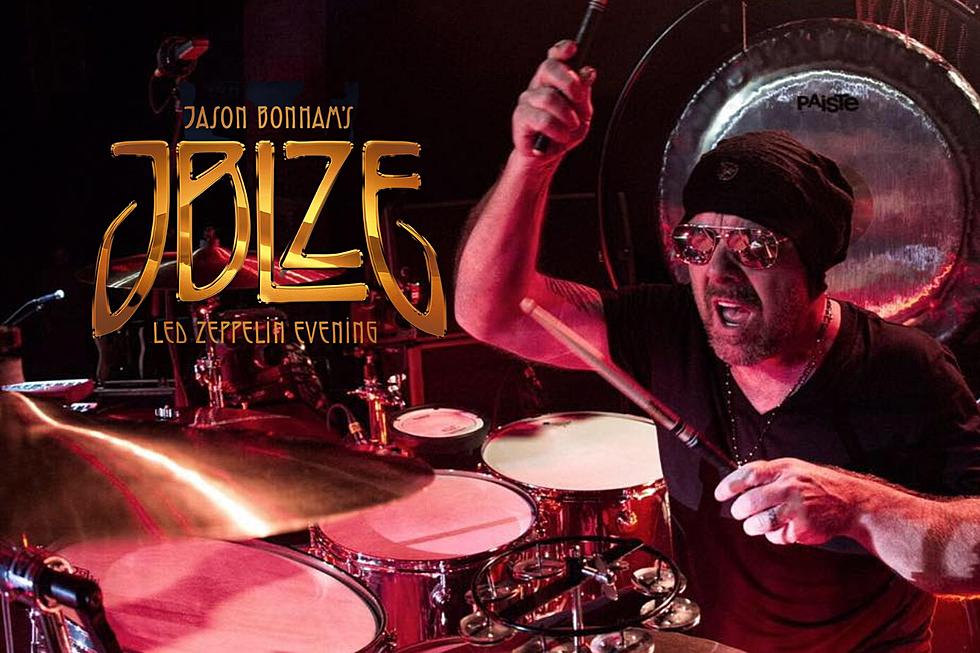 Jason Bonham Bringing 'Led Zeppelin Evening' to Central New York
Jason Bonham's Led Zeppelin Evening
Jason Bonham, the son of original Led Zeppelin drummer John Bonham, will be bringing the band's legendary song catalog to Central New York this fall at Syracuse's Landmark Theatre.
JASON BONHAM'S LED ZEPPELIN EVENING
"Encompassing hits from the iconic band's entire career, including albums Led Zeppelin, Led Zeppelin II, Led Zeppelin IV and Physical Graffiti, the concert event celebrates the life and music of Jason's father, the legendary Led Zeppelin drummer John Bonham, with '...a band that recreates Led Zeppelin's music to such a degree that one can't help but close their eyes and simply listen...' [Classic Rock Revisitied]
Tickets for Jason Bonham's Led Zeppelin Evening at the Landmark Theatre go on sale Friday, September 15th at 10am through Ticketmaster.
CARRYING ON A LEGACY
Being the son of John Bonham, it goes without saying that music was in Jason's blood from a young age.
John Bonham died in 1980 following a bout of heavy drinking at just 32 years old. His son Jason first gained recognition for his skills on the kit when he filled in for his late father during a Led Zeppelin reunion concert in 1988. This performance earned him widespread critical acclaim. Jason was also the drummer during Led Zeppelin's 2007 reunion concert at London's O2 Arena.
Aside from those reunions, Jason Bonham has collaborated with various other bands and artists, along with heading his own projects, with "Jason Bonham's Led Zeppelin Evening" being his latest endeavor.
Learn more at jasonbonham.net.
The Best Song From Every Led Zeppelin Album
Choosing the best song isn't easy, since many of their LPs come together as a piece – and they include so many classic tracks.
23 Rock + Metal Drummers Influenced by John Bonham
Led Zeppelin Albums Ranked
Counting down every canonical Led Zeppelin album, from worst (relatively speaking, of course) to best.