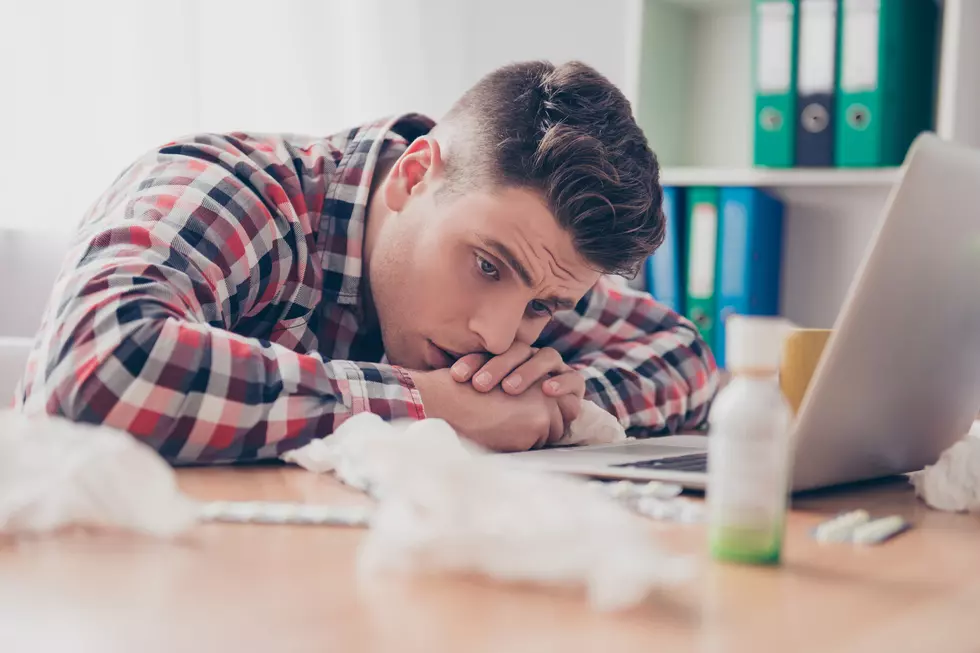 How to Tell You Have a Fever Without a Thermometer
ThinkStock
You may have band-aids, cough syrup and aspirin in your first-aid kit, but you forgot to throw a thermometer in there! Until you can go to the drug store and pick one up, there are a few other ways to tell if you have a fever without a thermometer.
Use the back of your hand instead of your palm to see if your forehead or neck is hot. The back of your hand is more sensitive to temperature changes than your palm is.
Look at your cheeks as the color of your cheeks can also tell you if you're running a fever. If your face is looking flushed or red, that can indicate your body is in battle mode trying to fight whatever infection is plaguing you right now.
Try taking the stairs as opposed to using the elevator because if you're sick even the simplest tasks can cause you to feel exhausted and winded.
Now if any of these things are an indication that you're under the weather, go to a walk-in clinic or make an appointment with your primary care physician who can help you get better in no time!