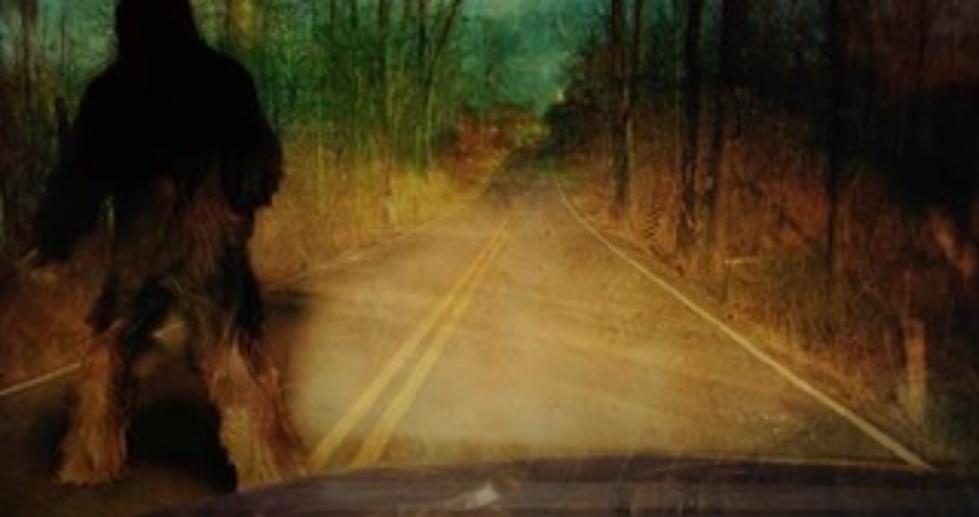 Documentary Filmmaker Searches for Bigfoot in Adirondacks
Photo: YouTube, On the trail of Bigfoot:The Journey
Seth Breedlove is a popular documentarian who searches high and low, from coast to coast trying to learn as much about the urban legends, ghost stories, and monster myths.  Here in Upstate New York, Bigfoot is a bit of a thing and a topic that has - at the very least -  piqued our curiosity. So Breedlove and his team braved the unpredictable conditions and rugged terrain of the 6 million acres of the Adirondacks to find some evidence or catch a glimpse of the elusive hairy beast.
Seth Breedlove is best known for the production of a short films and features entitled "Small Town Monsters," and his latest foray into the woods of the Adirondacks called On the Trail of Bigfoot: The Journey which is available, according to Hollywood Soap Box on various digital platforms.
In his latest project, which according to the source was fillmed throughout the Adirondack region of Upstate New York during the pandemic, his crew spent time in Whitehall, Lake George and on Buck Mountain in their quest to locate Sasquatch.
Breedlove's filmmaking prowess has landed him at some of the largest national parks in the country, but he has an affinity for the Adirondacks because of the sheer size and overall Bigfoot passion.  After all, Whitehall, NY is the self proclaimed Bigfoot capital of the world.
"I don't know that there is anything else (like the Adirondacks) in the United States, which is kind of wild because it's in New York," Breedlove said in the interview with Hollywood Soap Box.  He added,"To me, it's the perfect place to go look for Bigfoot."
READ ON: Weird, wild UFO sightings from throughout history