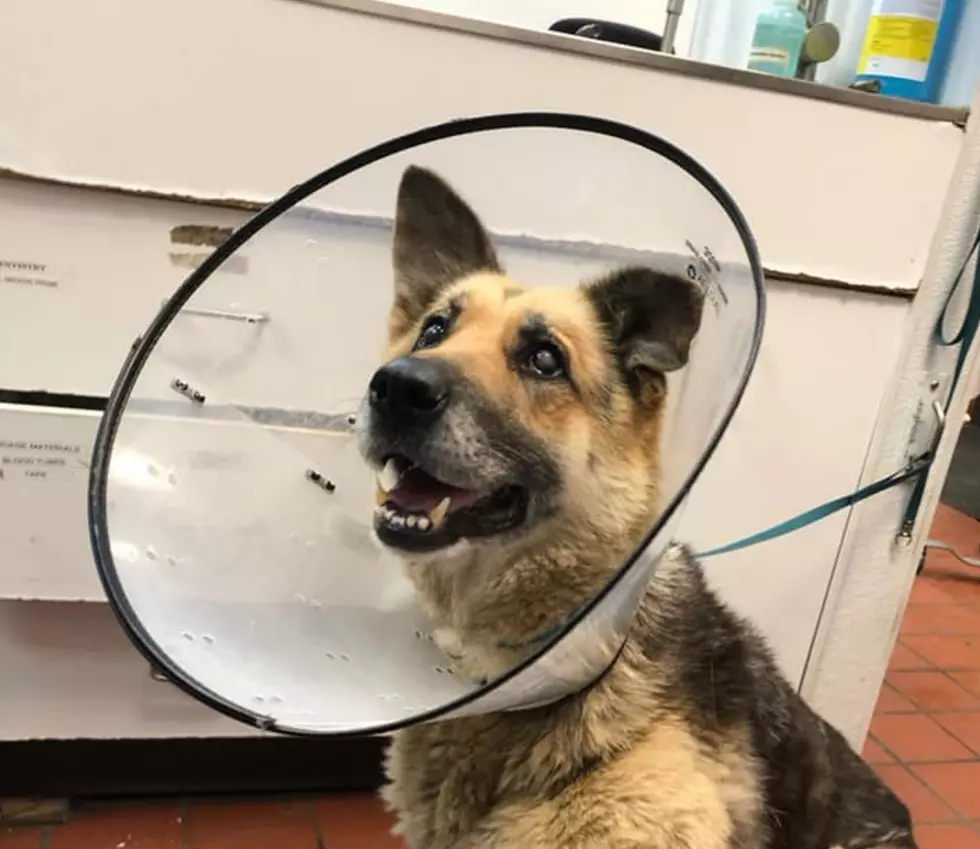 Cornell University Treating Zoe For Heart Murmur, Anemia, And Possibly Cancer
Susquehanna SPCA
Zoe had her first exam at Cornell University College of Veterinary Medicine Animal Hospital.
Zoe, a 9-year-old German Shepherd, was rescued on November 14, 2019, from a residence in Exeter with a missing leg that looked like it was "blown off" and no food or adequate shelter. The good samaritan who saw Zoe called the Susquehanna SPCA. After an evaluation by the veterinary team, they concluded that she ate her own leg off.
Thanks to your generosity, Zoe was taken to Cornell for further evaluation, and they say if all goes smoothly, her operation will be $5000. Please consider donating so Zoe can continue her treatment. She deserves it.
No word yet on any animal cruelty charges filed against the previous owners of Zoe.
"Our Executive Director took her to Cornell University College of Veterinary Medicine Animal Hospital yesterday. This move was made possible through the generous donations of her new friends and supporters - THANK YOU! Support from Anita Vitullo and the Staffworks Fund has also been critical to getting her the most state-of-the-art treatment possible.
Upon her first exam at Cornell, they agree with all the findings at home - she is anemic, has a heart murmur, and very likely has cancer. We are waiting on a call from surgeons today because the cancer will dictate how and when the surgery takes place. Additionally, with her age and other medical issues, she is going to continue to need your positive thoughts and prayers.
Susquehanna SPCA wants to remind folks if you or someone you know is unable to provide for your animal, don't be afraid or ashamed to reach out before it's too late. Reach out at (607) 547-8111 or info@sqspca.org.