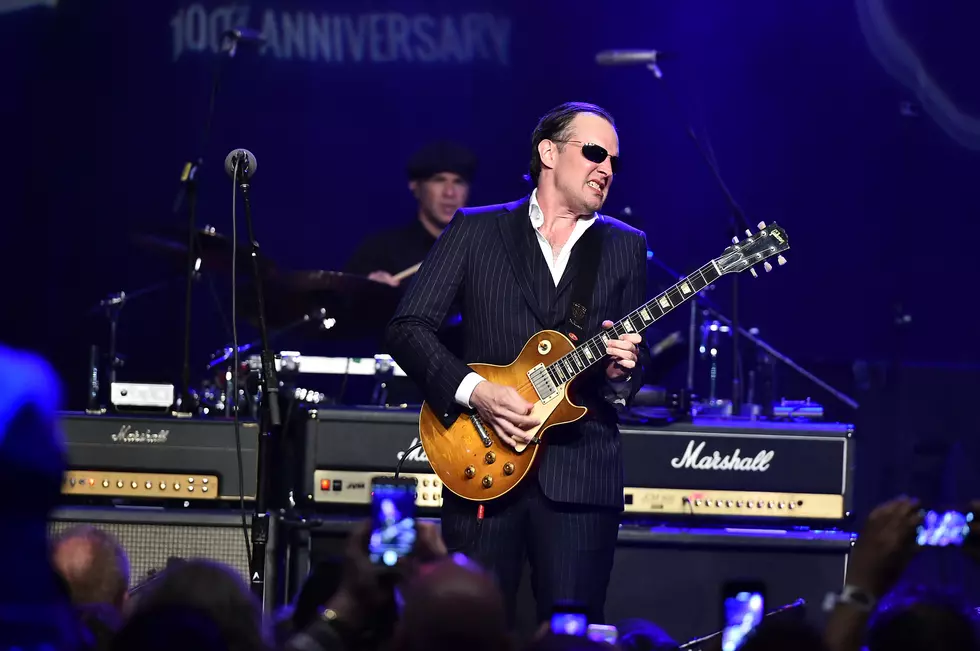 Central New York Blues Legend Joe Bonamassa's Giving Back
Theo Wargo Getty Images
Blues rock guitarist Joe Bonamassa from New Hartford New York, is giving back to struggling musicians affected by the Coronavirus.
Joe Bonamassa has started a nonprofit organization called Keeping the Blues Alive Foundation. The nonprofit was set up to award music scholarships, help music programs at schools, and to keep the history of the Blues Alive.
After the covid-19 pandemic struck, Bonamassa, two-time grammy-nominated musician, used his nonprofit to start the Fueling Musicians Program and set a goal of raising $100,000 for touring musicians who have been devastated by the Coronavirus. He easily surpassed the goal of $100,000 with help from companies such as Gibson, Norman's Rare Guitars, and others. He also received donations from his fans and fellow musicians including Peter Frampton.
After reaching his goal of $100,000, Joe has decided to expand his goal to $250,000. According to a press release sent from his management, Bonamassa was quoted as saying
The more money raised, the more musicians that will receive funding to help them get through these challenging times and ultimately back onto the road when the time is right.
Since the coronavirus pandemic, live music has come to a grinding halt. Some touring musicians can barely make ends meet while they're on the road, let alone being out of work.
To find out more information, or to find out how you can help, check out Joe Bonamassa website here.
Enter your number to get our free mobile app
Brighten Someone's Spirits During Cornavirus in 3 Easy Steps