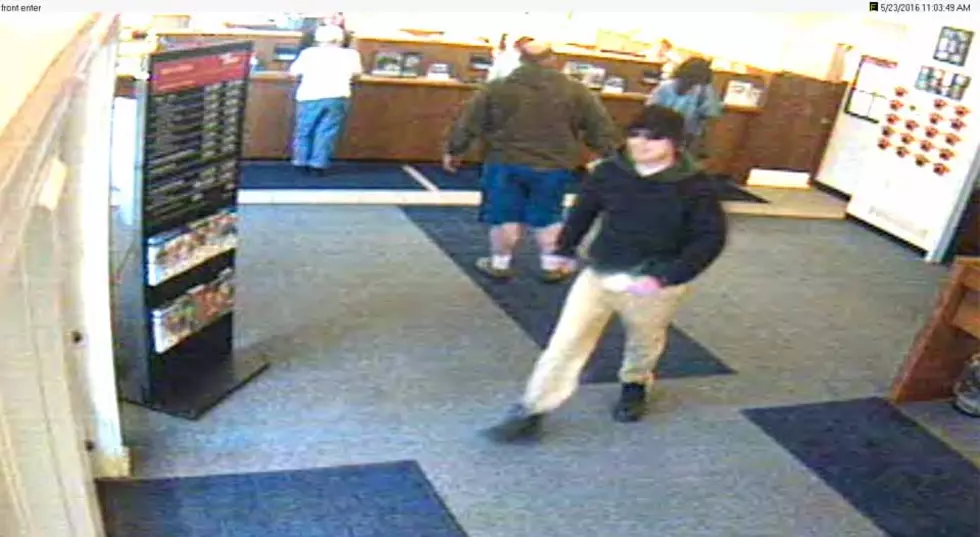 UPDATE: Police Release Photo of NBT Bank Robber in Edmeston
Otsego County Sheriff's Department
UPDATE: The Otsego County Sheriff's Department has released a photo of the suspect who robbery the NBT Bank in Edmeston. He's described at being in his later 20s, between 5'7 to 5'10 tall and was last seen wearing light pants, a dark hoodie, dark hat and glasses.
UPDATE: The lockdown at Edmeston Central School has been lifted, but the search continues for the suspect in the robbery. AllOtsego.com reports a photo of the suspect may be released later today. This is an ongoing investigation. Check back for details.
WKTV reports that NBT Bank, 1 West Street in Edmeston, was robbed at approximately 11:00 this morning and officials have the area on lockdown. Police are not releasing details yet. Check back for more information.
Anyone with information is asked to call the Otsego County Sheriff's Office at (607) 547-4273.
---
NEXT: Oneonta 
Girl's Healthy Recipe Takes Her To The White House