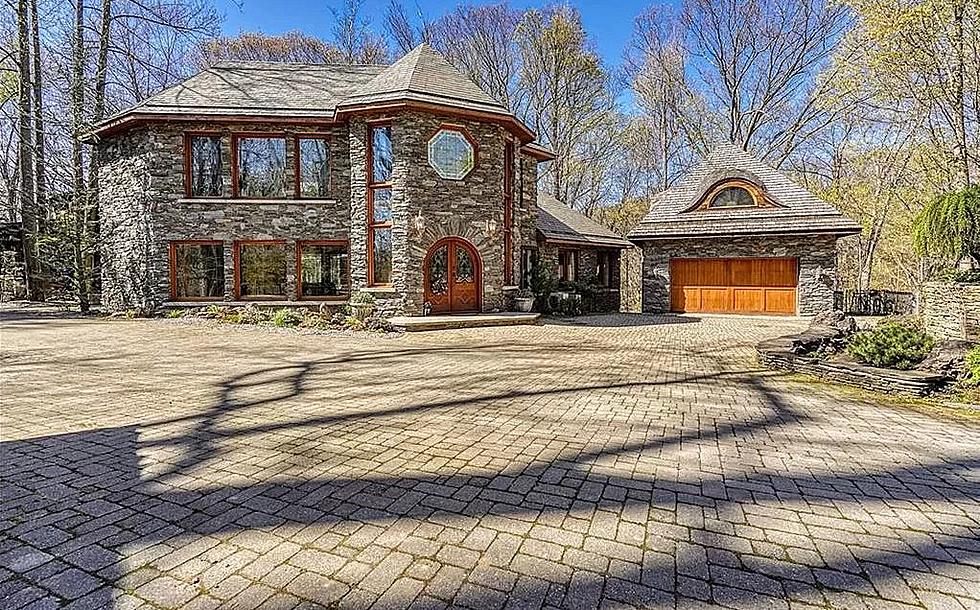 $2 Million Stone Castle Mansion In New York State Looks Like a Fantasy [PHOTOS]
Credit: Zillow
I would love to live inside a castle-like home. I was always fascinated by them as a kid and I think it's because of the sheer size and grandly essence of it. Those homes (mansions, really) are too big for any one person and feature large rooms with stone and other hard surfaces that make you feel like you're in a movie.
This home definitely fits that definition.
Listed on Zillow for just under $2 million, this 11,000-square-foot complex near Rochester has that classic castle-like look with an even more beautiful interior.
Located near Irondequoit Bay (an hour and 20 minutes from Buffalo), this mansion has five bedrooms and six bathrooms.
The property has its own villa, tower, home theater, cottages, gazebo, cabins, and much more.
It even has its own professional gym, goat creamery, and custom dog spa!
The huge kitchen is unbelievable. There is so much space inside with beautiful countertops and high ceilings. Then there's the huge bathroom that has its own private tub in the middle with marble pillars surrounding it and features a ridiculous amount of space.
It truly looks like a fantasy to walk through, let alone live inside. Imagine staying here if it was a Vrbo or AirBnB? I can only guess what the overnight stay would even cost, but I know it's out of my price range.
Check out some of the photos below, courtesy of Zillow.
Explore This $2 Million Fantasy Stone Mansion In New York State
Step inside this
huge complex
located near Rochester and Buffalo, NY.
Explore The Most Gorgeous Log Cabin "Mansion" In New York State
LOOK: See inside a modern day castle complete with drawbridge
LOOK INSIDE: Kid Rock Is Selling His Grand $2.2 Million Detroit Mansion