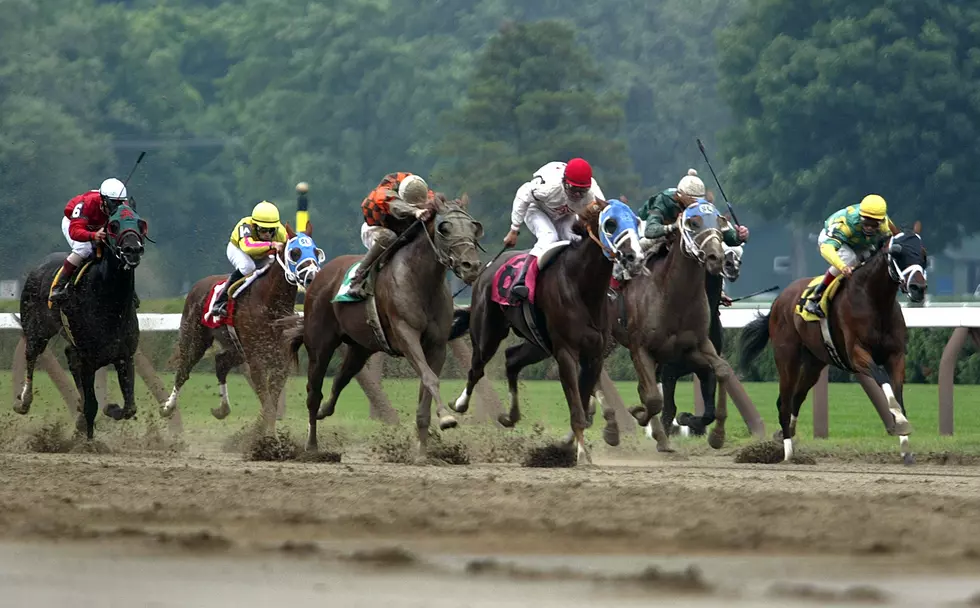 17 Horses Have Died At Saratoga Race Track This Year
Mario Tama/Getty Images
Travelin Soldier died after training and Sayonara Rose died after finishing a race on the main track at Saratoga. 
Saratoga Race Course now holds the record for most horse fatalities in a single year since the NYS Gaming Commission started keeping track. In 2009 and again in 2012 Saratoga had 16 horses die at the track.
In a statement issued by the New York State Gaming Commission Medical Director Scott E. Palmer says every equine fatality on a NYS race track is investigated with a goal of reducing the number of racehorse deaths to zero.
Protesters are at an all time high at the Saratoga Race Course. Horseracing Wrongs Patrick Battuello tells News Channel 13 "This is 21st century America. We're better than this." The protesters feel they're representing the horses and say they're giving a voice to the voiceless.
Do you think all the 17 thoroughbred deaths are worth that $2.00 bet?
---
Bonus Video: