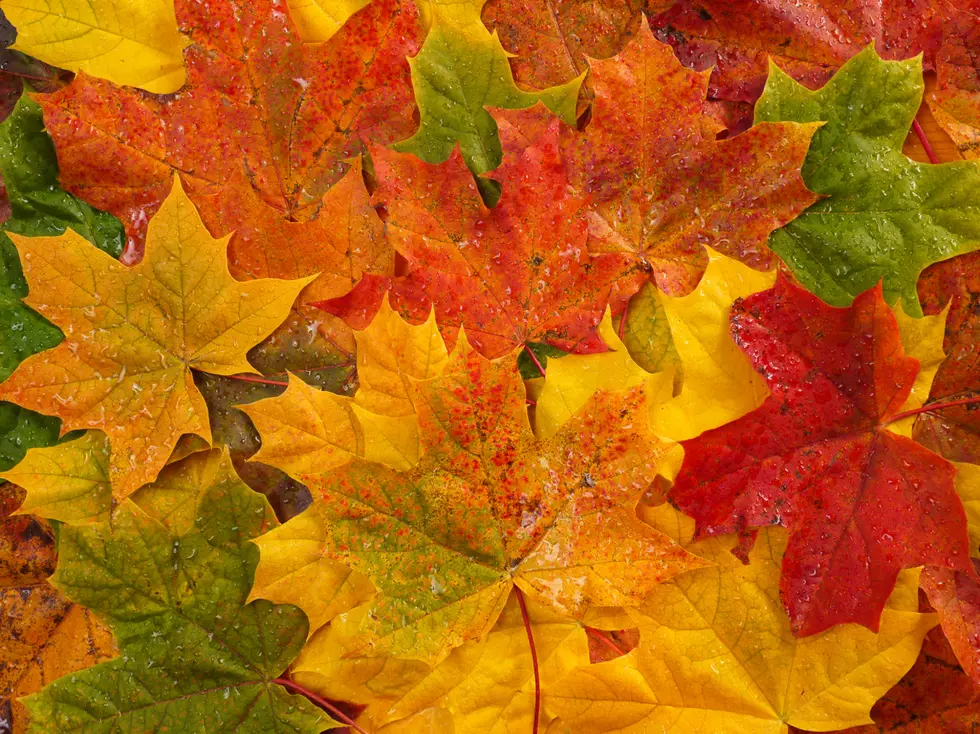 10 Things to Do in Central New York Now That it's Fall
photohampster/ThinkStock
You can feel it in the air - Fall is officially here in Central New York. Here are some activities to keep you busy throughout the season.
Even if you're not a big fan of fall, there's so much to do in the Utica and Rome area, you're sure to find something to help you get through this time of the year. Here are just some suggestions - You can take them straight off the list, or use them as inspiration to plan your own fall-outting.
Fly Creek
Nothing says "fall" quite like a trip to Fly Creek Cider Mill just outside of Cooperstown. Get a tour of the mill, stop by the restaurant and bakery and pick up some apple cider donuts or have a bread-bowl filled with chili. Don't forget to stop by the marketplace and get your apples to take back home with you! Fly Creek is open daily from 9am to 6pm.
Corn Mazes
You're never too old or too young for a corn maze - It's the perfect fall activity the whole family can enjoy. Plus, there are SO many different corn mazes scattered throughout Central New York. You can "get lost" in the 6-acre maze at the Remsen Depot, or head over to the corn maze at Critz Farms in Cazenovia. You can see a list of more locations here.
Adirondack Scenic Railroad
See the fall foliage in a very unique way - By taking a relaxing train ride up to Old Forge. The Adirondack Scenic Railroad is offering their special "Fall Foliage with Layover" (so you can spend the day in Old Forge) every Thursday and Saturday, now through October 23. What can you expect on your train ride? Well, check out the video below to see:
McCauley Ski-Lift

Speaking of fall foliage and Old Forge, there's another cool way you can see all the fall colors. The McCauley Mountain Ski-Lift lets you see all the fall foliage for miles, and on a clear day you can even see the peaks of Whiteface Mountain and Mount Marcy. Get ticket pricing and hours of operation here.
Fall-Inspired Foods
Celebrate autumn with all the apple and pumpkin flavored foods - Apple or pumpkin pie, pumpkin spice lattes and iced coffees, apple cider, cider donuts... The list could go on and on and on. Utica Coffee Roasting Co. is a good place to start for your pumpkin-flavored coffee, or Dunkin Donuts - They have quite a few varieties. Or, you can make your own fall-flavored desserts and foods at home, by trying one of the recipes below:
 Fires in the Backyard
Yes, it's not like having a fire in the summertime - You actually need the heat during the fall months, but it's still something that will get you into the autumn spirit. Have any leftover wood from camping all summer? Perfect - Pick a night and have a little get together outside (or head to someone else's). Sure you may still need a hoodie or blanket, but it's a nice way to be outside getting that fresh, fall air.
Haunted House
Halloween is right around the corner! Haunted houses are opening up all around Central New York. If you're into getting scared or like the spooky side of fall, a haunted house is just what you need. Or check out Cayo Industrial Horror Realm - which is four haunted attractions all in one.
Haunted Investigation
Step up your haunted house game to a haunted investigation. Herkimer's Haunted Crossroads Investigation will have you exploring the legendary 1834 jailhouse where murderer Chester Gillette was held and Roxalana Druse was hung. Psychic Carmen Reed of "A Haunting in Connecticut" will be there, as well as the "Ghost Gals." This haunting investigation happens October 22nd - You can get tickets and details here.
Pumpkin Picking
Sure anyone can go to the store and buy a pumpkin, but you can make it a more fulfilling event by going to a pumpkin patch and picking out your own. Don't know where to go? Well, there are plenty of pumpkin patches in Central New York - You can see a list of some of them here. Don't forget to carve up your pumpkin for Halloween - That will really get you into the fall spirit.
Catch a Comets Game
The start of fall brings the start of hockey season. We're truly lucky in the Utica and Rome area to have an AHL team so close to us. If you're not into all that apple cider, pumpkin-carving, leaf-peeping, fall activities, you can still enjoy fall with a Utica Comets game. It doesn't have to be outdoors to be enjoying the season, anyway.
---