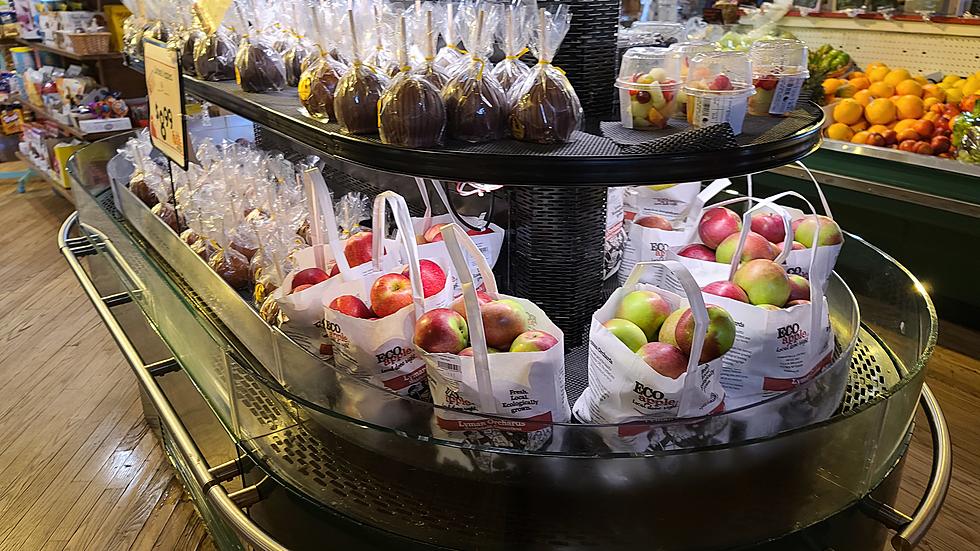 One Tank Trip From NY to 280 Year Old Orchard
Hyde/TSM
It's that time of year.
The waning days of summer are giving way to a chill int he air and the changing of the leaves.
That means that it is orchard season. And the beautiful part of New York, is there is no lack or orchards to be found to get all your apple needs.
But, if you are looking for a drive to get out of town for a day without breaking the bank on the gas tank, you have a very cool option in the form of an orchard that is even older than America itself.
Middlefield Connecticut is home to Lyman Orchards. And there is no shortage of things to do there for the whole family.
The Apple Barrel market has so many options to choose from. Your standard apples and cider are of course available, in addition to some of the best donuts worth driving for. There are sauces and baked goods and even ice cream.
Cannoli ice cream seems to be something I didn't know I was missing in my life, but here we are.
They just opened up their "The Wonderful Wizard of Oz Corn Maze" which is themed after the book by L. Frank Baum.
There is golf and pumpkins and apples and so much to do. I've been going all my life and I never miss and opportunity to visit and fill my bag with all kinds of goodies.
Fill up the tank, load up the car and get ready for a fun day trip to a great fall destination.
Book An Overnight Stay At Beak and Skiff Apple Orchards
Looking to have an overnight experience like no other? Skip AirBnB and book directly at Beak and Skiff Apple Orchards just outside of Syracuse.
The 8 Best Apple Pies in Dutchess County, NY
What better way to celebrate fall than with a fresh apple pie? Here are your best options in Dutchess County, NY
The Ten Best Apple Cider Donuts in the Hudson Valley
These are the best places to enjoy the greatest donut ever created, according to the Hudson Valley