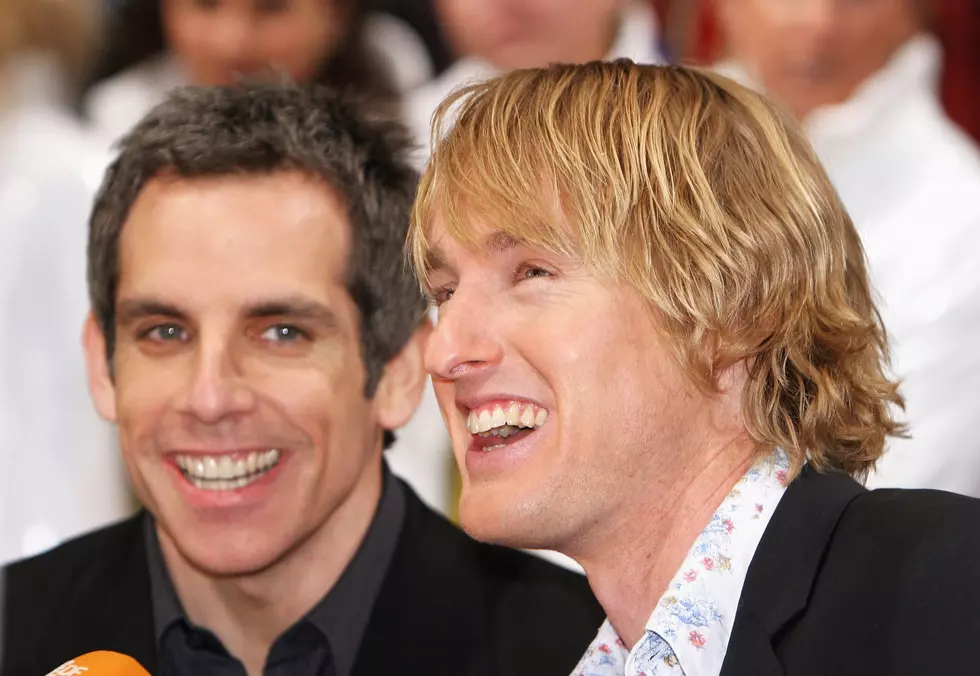 Zoolander 2? Yessssss [VIDEO]
Sean Gallup/GettyImages
This is long overdue! Ben Stiller, Owen Wilson, Will Ferrell, Christine Taylor, John Voight, Vince Vaughn, David Bowie, Gwen Stefani, Lenny Kravitz, Fabio and more were in zoolander. That's quite a line up. I love this comedy about the fashion industry and its models. The perfection of Blue Steel is back!
Let's celebrate with a orange mocha frappuccino!
Ben and Owen made the announcement of Zoolander 2 by walking the runway at the Valentino show as part of Paris Fashion Week. Perfect. These two guys together probably stole the show. They have so much fun together, especially when their in character. There has been some speculation about this movie back in 2010 and I'm so glad it's happening. I want to buy my tickets now!
Lets take a peak at the trailer from the first Zoolander. This will get you psyched.
Speak no evil. See no evil. Hear no evil. Derek Zoolander and Hansel are back! Zoolander 2 is supposed to take a look at how the modeling world has change. They have been out of the business for 10 years and nobody remembers who they are (were). They have to reinvent themselves. Staring in Zoolander 2 will be Ben Stiller, Owen Wilson, Will Ferrell and Penelope Cruze. That's a walk off alright.