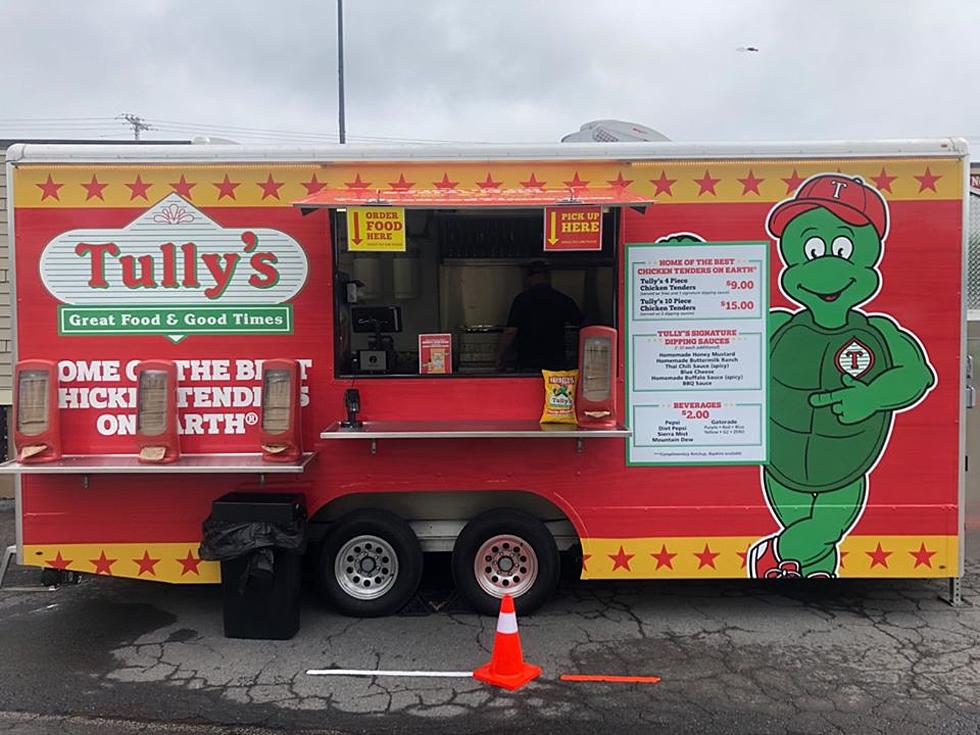 Tully's Food Truck Coming To Ilion and Herkimer
Credit: Tully's Good Times
THIS. IS. NOT. A. DRILL!!!
Last summer, there was a lot of speculation about Tully's opening a location in the Utica-Rome area. There was rumors of them taking over the former Zebb's location on Commercial Drive in New Hartford.
Enter your number to get our free mobile app
UNTIL NOW! It looks like the Syracuse based chain is giving us a chance to show them how much we want them to come to the area!
It looks like Tully's will be at Herkimer's Downtown Chow Down on Monday July 27th from 4 pm to 8 pm as well as Ilion's Food Truck Frenzy from 4 to 8 pm on Wednesday, July 29th.
Maybe this will give them the proof they need that a opening a restaurant here WILL succeed?
Many have commented on the posts about the truck coming to the Valley. Rachel said, "Hope they plan on bringing triple the normal amount of food they usually bring bc this line is gonna be huge stoked yesssssss." I have to agree.
I'm thinking if you want these tenders just as much as I do, you'll have to show up before or close to 4 pm when they open. I have a feeling they are going to sell out VERY fast - and they may under estimate how much the Mohawk Valley loves them and wants a restaurant here.
---
KEEP READING: 3-ingredient recipes you can make right now