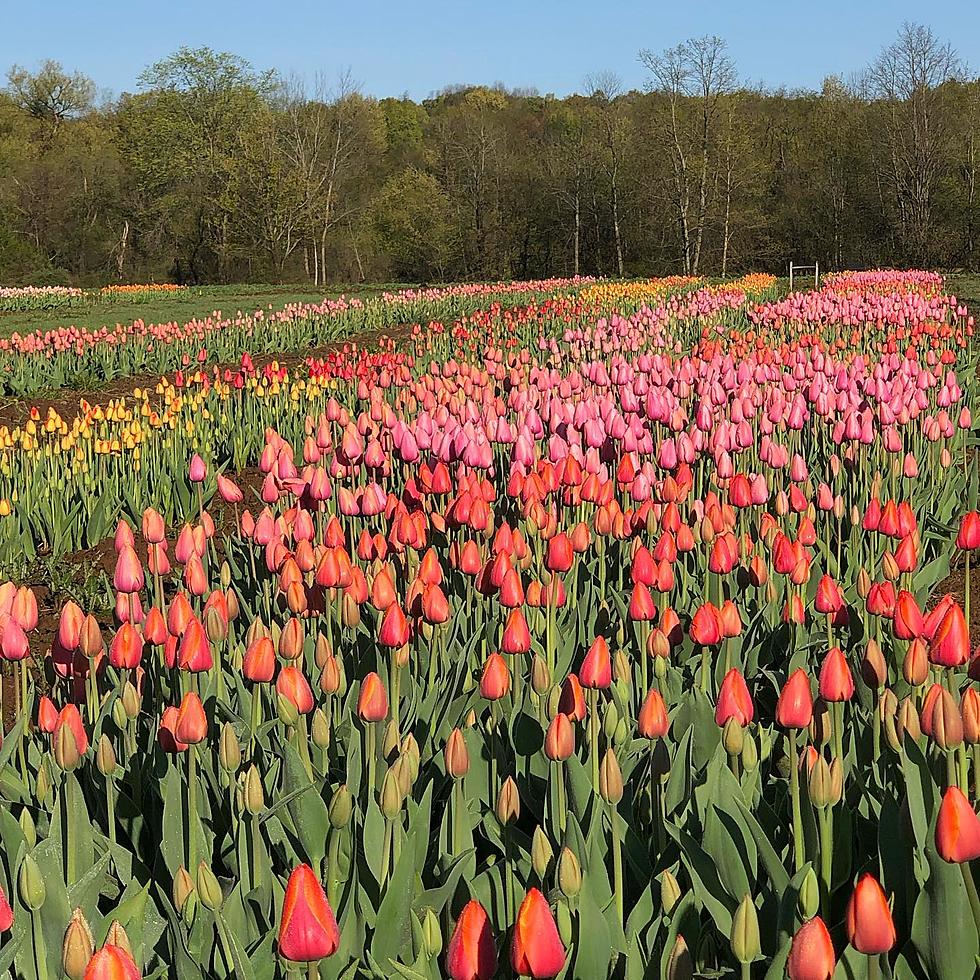 Tiptoe Through 150,000 Tulips and Pick Your Own at North Star Orchards
Photo Credit - North Star Orchards
Tiptoe through thousands of tulips before they're gone in the first U-pick field in Central New York.
North Star Orchards opens their property for scenic walks through the blossom filled apple orchard to the cut-your-own tulip field. "To be in an orchard when it's in full bloom, it's illuminating," says George Joseph, who bought the nearly 200 acres 3 decades ago, turning it into fields of fruit, vegetables and evolving beauty, day and night.
Tulip Viewing Only
Take a walk to remember through the tulips on Friday, April 30 from 8AM to 5PM. And there's more tulips to enjoy. 50,000 more were planted last season, bringing the total number of tulips to 150,000. The walking trail is approximately 1/2 mile round trip and parking is available at the North Star Orchard market. Don't forget your camera to capture the beauty before they are all cut down.
U-Pick Weekend
The tulip field will be open for picking the weekend of May 1 and May 2 from 8AM to 5PM. Admission is free but if you want to cut your own tulips it'll cost $1 per stem. You'll need to bring your own clippers or scissors to cut the tulips. Don't pull the bulbs out of the ground. Boots may be another good idea for walking through the field.
You can also purchase fresh cut tulip bouquets in the market if you don't want to cut your own.
---
KEEP READING: Creative Ways to Bring Joy to Your Neighborhood While Social Distancing