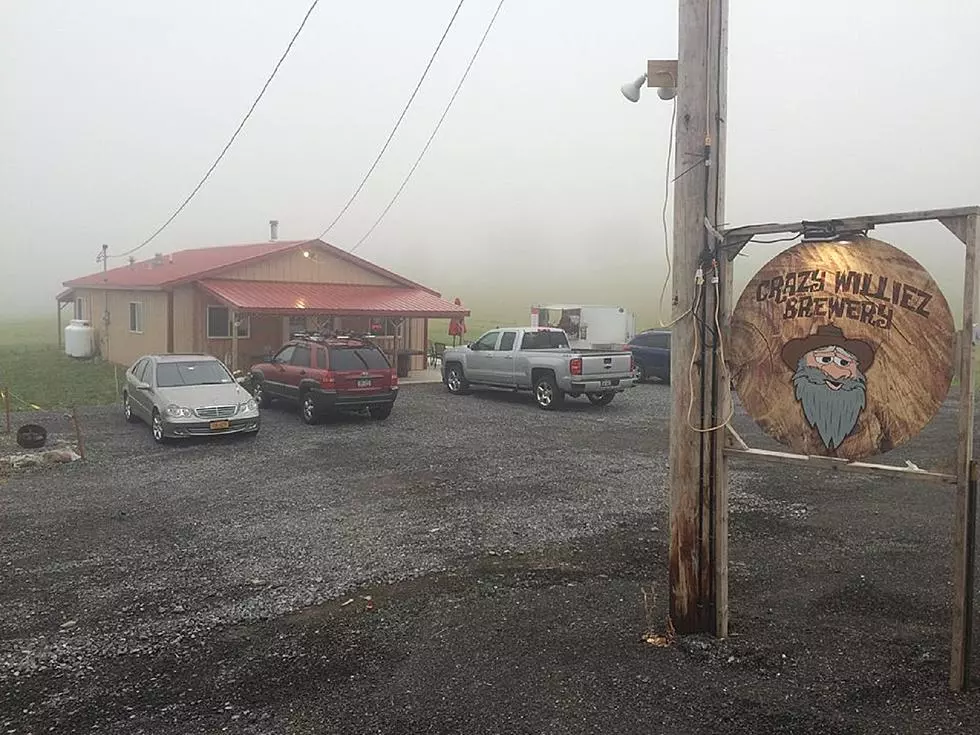 The Valley's First Brewery To Celebrate 1 Year Anniversary
Naomi Lynn, TSM
Crazy Williez Brewery in Ilion(or Litchfield depending on where you're standing at the time) is celebrating their first birthday.
Crazy Willie opened 'his' doors one year ago and it's been delicious craft beer made with locally sourced ingredients ever since.
Now you're invited to their first birthday party Saturday, October 6 to celebrate!
The celebration kicks off at 1 p.m. on Saturday with live music from local musicians Joe Sweet and Frank Diskin, along with delicious food truck food.
If you love craft beer made with local ingredients, and you haven't checked out what Willie is brewing up, stop by on Saturday for a Red Panda Irish Red ale, Oktoberfest, or a local wine or cider.
Oh and while you're there, be sure to sign your name on their bathroom graffiti wall! If you look closely you just might see 'Luke Austin Big Frog 104' up there.
BONUS VIDEO