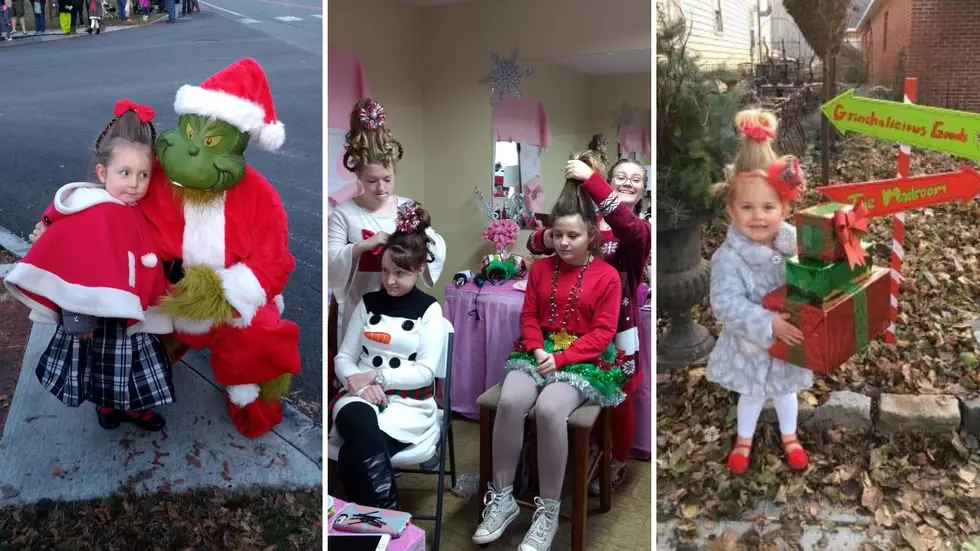 The COVID Grinch Won't Steal Christmas, Whoville in the Harbor is Happening
Photo Credit - Whoville in the Harbor
The COVID Grinch won't be stealing Christmas in upstate New York. Whoville in the Harbor will be held this year despite the coronavirus pandemic.
The annual event in Sackets Harbor will be held December 5th through December 12th this year with a few changes. It will be streamlined so there are no indoor activities except in shops and restaurants. "This way we will be able to hold the event and not have to cancel it," said the Whoville in the Harbor committee.
Pub Crawl
Ugly Sweater Contest
Grinch Run
Games
Crafts
Hair Salon
Outdoor Activities
Parade
Tree Lighting
Music
Photo Opportunities
Costume Contest
The coronavirus pandemic will create changes for the annual event including wearing masks and social distancing. More details will be coming soon. Stay up to date on the Whoville in the Harbor Facebook page.
With everything from concerts, movies, weddings, funerals, the New York State Fair and even the Macy's Thanksgiving Day parade being cancelled amidst the coronavirus pandemic this year, it's nice to see an annual event that's still happening despite COVID-19.
So even though you won't be able to visit with Santa at Macy's, you can still take a trip to upstate New York and celebrate Christmas in Whoville for the holiday season.
---
KEEP READING: See states hit hardest by COVID-19's impact on tourism