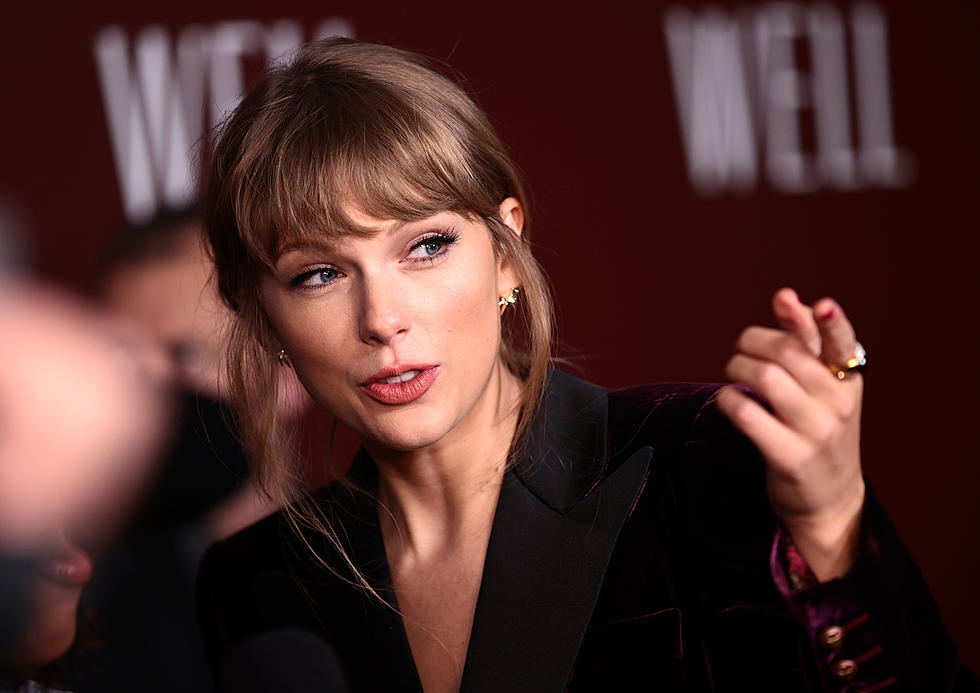 Swift Sighting: New Yorkers Will Get To See Taylor This Weekend
Dimitrios Kambouris / Getty Images
The Eras Tour is already one of the biggest tours in history.
Rather than just basking in the afterglow, especially since it isn't over yet, Taylor Swift may just be hopping in her getaway car and making additional stops unrelated to her tour if this past weekend is any indication.
If you watched the Kansas City Chiefs blowout of the Chicago Bears on Sunday, you know that there wasn't much action happening during the game on the field. It seemed everyone was more that excited to have a diversion from the carnage on the field. And the biggest superstar in the world was there to provide just that.
So, with Taylor showing up to Chiefs games, who is next fearless team in line to take on Kelce and a wave of Swifties?
Why it's our very own New York Jets on their home holy ground. It has been confirmed that Taylor will be in attendance this weekend. This is not a drill.
While Patrick Mahomes and Zach Wilson battle to find out who the better man is, Taylor will be in the bleachers? She is known to have a place not too far from there. Will it be end game for the Jets? Will they be haunted by Taylor for years to come?
Welcome to New York, it's been waiting for you.
The Ultimate List of the Best Taylor Swift Music Videos
These are Taylor Swift's Best Music Videos
All 17 Songs on Taylor Swift's 'Speak Now' Album, Ranked
In 2010, Taylor Swift documented her transition from teens into adulthood with the reflective-but-still-romantic Speak Now, an album that she wrote entirely by herself. Here are all the songs on the project ranked, including three songs that arrived via a deluxe version.
Look Back at Taylor Swift's Iconic 'Speak Now' World Tour Outfits
One thing you can always count on with Taylor Swift is a theme. She's the queen of reinvention, as evident throughout her 10 studio albums. Each offering is a treasured chapter in the singer's storied career — an era, if you will — from the lyrics she wrote, all the way down to the outfits she has worn onstage in touring those albums.
Swift's 2023 Eras Tour has found fans dressing up like their favorite eras, and the looks those albums brought out. Let's take a look at the iconic outfits Swift wore on her Speak Now World Tour.