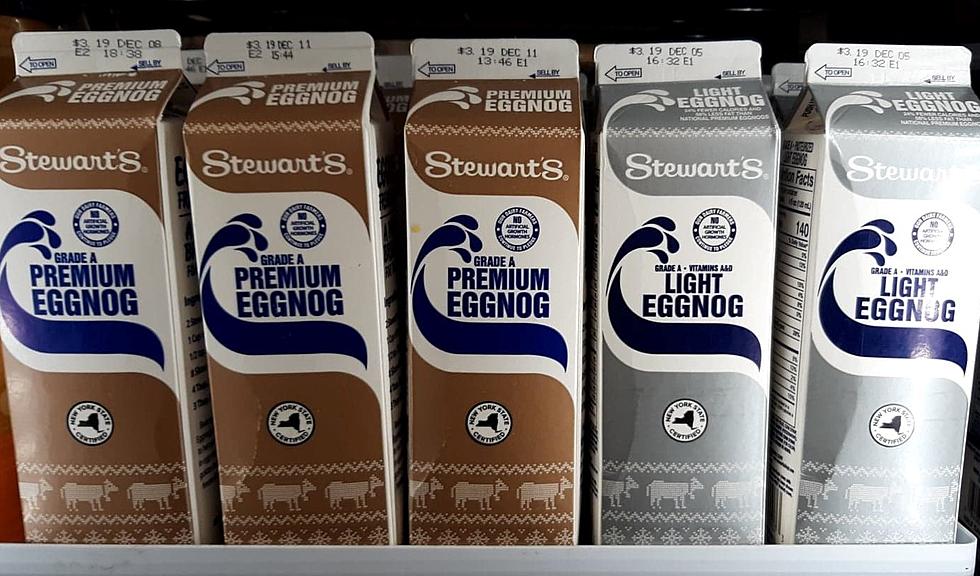 Stewart's Shops Dresses Up Eggnog in Ugly Sweaters for the Holidays
TSM
Stewart's Shops is dressing up their eggnog in ugly sweaters for the holidays this year.
For the first time, Stewart's premium eggnog features ugly sweater designs, an idea an employee suggested.
The outside may look different this year, but the inside is still full of delicious fresh eggnog, made with local milk from 20 dairy farms in New York state. Enjoy it on its own, in mixed drinks and even in French toast.
Stewart's Eggnog is available in premium and light varieties, in quarts and as 16 ounce refreshers.
Enter your number to get our mobile branded app
There are several Stewart's Shops to pick up your holiday eggnog in central New York. Find a store near you at Stewartshops.com.