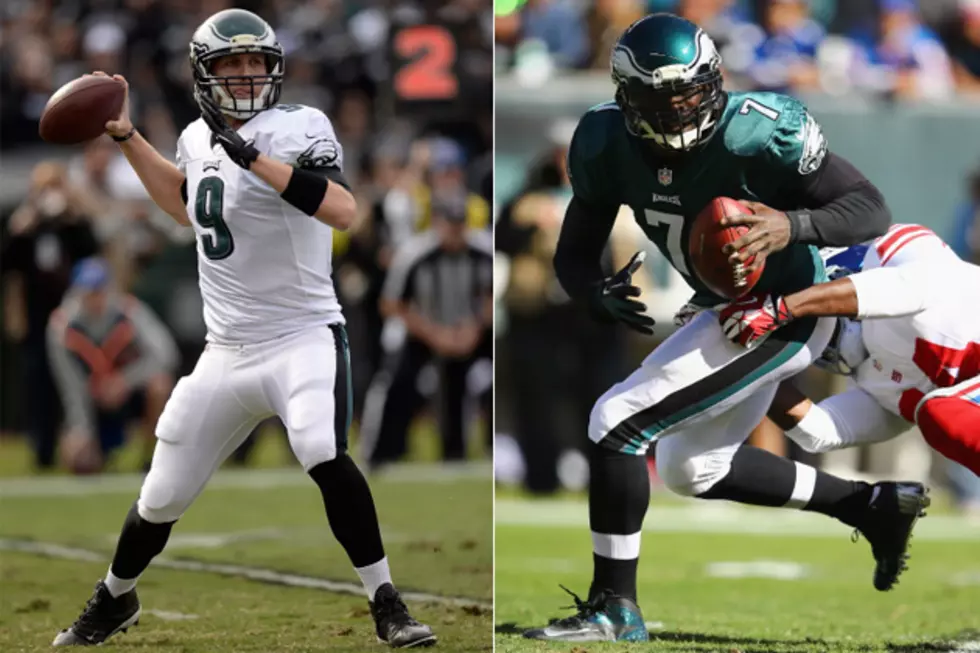 Who Should Be Starting Quarterback for the Philadelphia Eagles? — Sports Survey of the Day
Getty Images
Philadelphia Eagles quarterback Nick Foles had a game for the ages in the team's win over the Oakland Raiders last weekend, throwing seven touchdown passes to tie an NFL record. Should he be the starting quarterback of the Eagles or should Michael Vick run the show in Philly?
Vick has been prone to injuries and turnovers while in charge of the Eagles' offense, but his speed allows him to make plays that few other quarterbacks in the NFL could even dream of making. That speed is also a better fit for Chip Kelly's fast-paced offense. Until this week, Vick seemed definitely like the best option for Philadelphia.
Foles, on the other hand, offers a more traditional quarterbacking style, spending the bulk of his time in the pocket. He has been far more accurate when passing than Vick, but was largely inconsistent at scoring prior to this breakout game.
Who should be the quarterback of the Philadelphia Eagles, Michael Vick or Nick Foles?