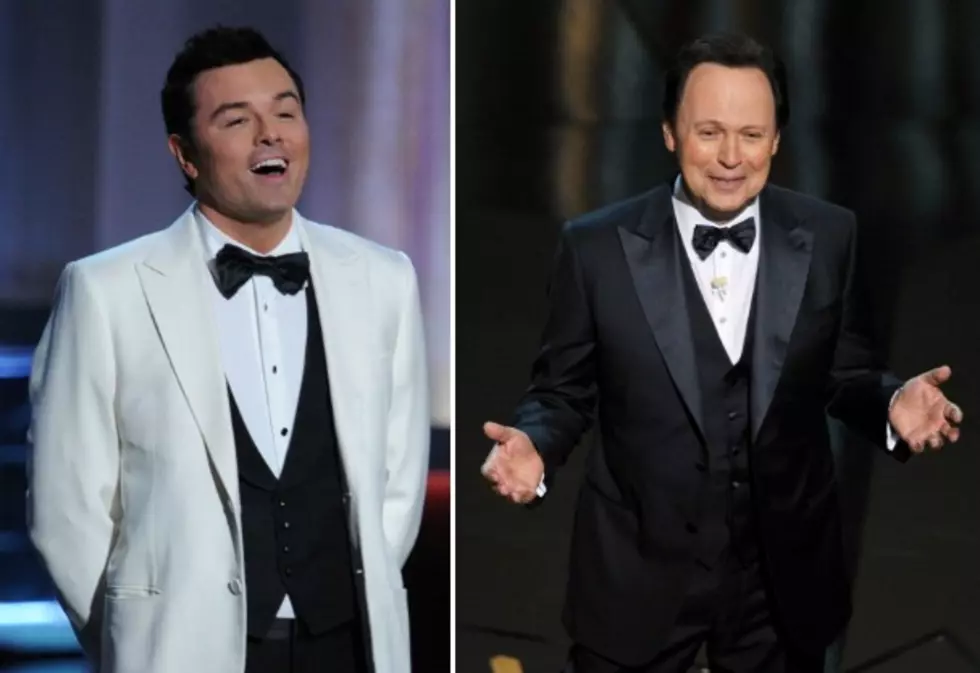 Seth Macfarlane Replaces Billy Crystal As Oscar Host
Kevin Winter/Getty Images Entertainment
Seth Macfarlane, creator of the animated comedy Family Guy and voice of many of the shows characters is hosting the Oscars instead of who has become the awards show's iconic face. Is it safe to say that Peter Griffin or Stewie might make an appearance? I don't see how he can speak without jumping into character for at least part of the Oscars if not the entire show!
Seth will endeavor to fill the shoes of long-running host Billy Crystal, which he will no doubt do with ease but whether he does so with class remains to be seen. Be that as it may, the Oscar producers had this to say:
"We are thrilled to have Seth MacFarlane host the Oscars. His performing skills blend perfectly with our ideas for making the show entertaining and fresh," said the show's producers Craig Zadan and Neil Meron. "He will be the consummate host, and we are so happy to be working with him"
The powers that be are looking for a show that's more relative to the times with edgy humor in an effort to revitalize the show's audience after Billy Crystal's option wasn't picked up this time around. One man's misfortune is another's fortune and I for one am excited to see what Seth pulls out of his dinner jacket and how he's going to navigate the potentially rough waters of pleasing the very wide demographic that has been handed to him.
Apart from his new responsibilities,  Seth voiced a whole slew of characters in the Family Guy show including half of the main characters (Peter Griffin, Stewie, Brian and Quagmire) and has been an animator and writer since college actually getting his start writing for Hannah Barbera, his work included Dexter's Laboratory, Cow and Chicken, I Am Weasel, and Johnny Bravo the latter of which was where he spent most of his time both as a writer and animator.
Just as a preview, below is a video of Seth doing his most iconic character that we know him best for and it's wild to see the real face behind the voice, enjoy!