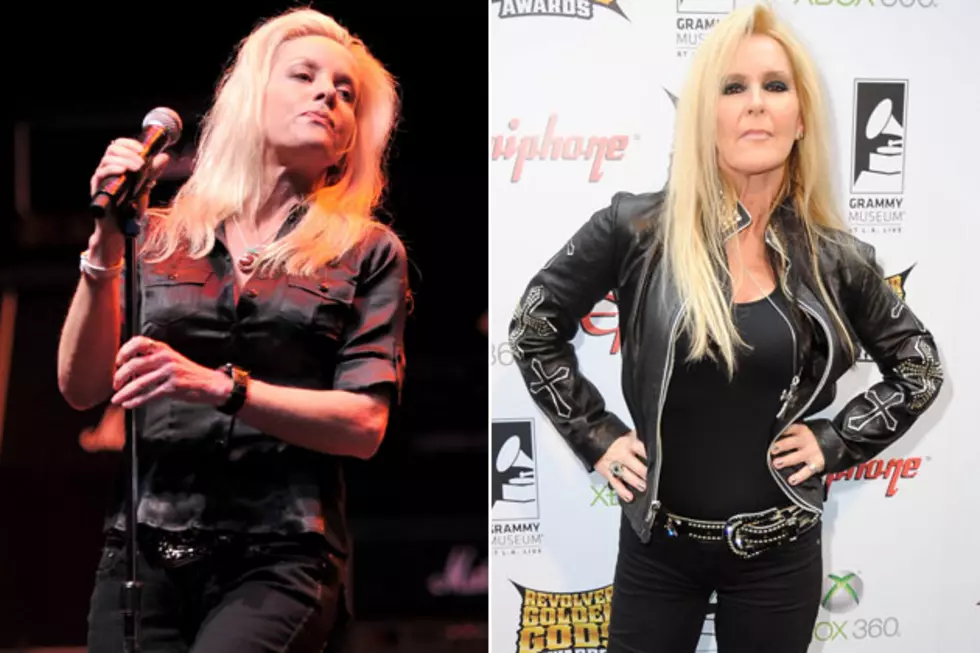 Former Runaways Reunite for Christmas Song
Alberto E. Rodriguez / Frazer Harrison, Getty Images
Former bandmates Cherie Currie and Lita Ford, who helped shatter gender boundaries with their work together in the Runaways, have reunited for a new Christmas single.
Currie and Ford didn't speak for years after Currie quit the band in 1977, but they recently mended fences, and a phone call inspired Ford to invite her over to the studio. Classic Rock Magazine reports that Ford discussed their new collaboration during a recent interview, recalling, "My old drummer called me and says, 'Lita, let's record a Christmas song.' So I thought, 'What do you want to do – 'Jingle Bells'?' He said, 'No, let's write something new.'"
Continued Ford, "I got out a pen and paper and I thought, 'Let's rock this Christmas down.' So we started writing a song called 'Let's Rock This Christmas Down.' It just so happened that Cherie was on the phone just after we'd talked about recording this song. I said, 'Why don't you sing it with me?' So she flew in, came straight from the airport to the studio, cut the vocal track – and we have a Christmas single with me and Cherie singing lead vocals."
Ford and Currie's reconciliation has sparked talk of a full-on Runaways reunion, but the duo's former bandmate Joan Jett recently quashed those rumors, telling L.A. Weekly, "I don't really get why we should we do it. The downside is much bigger than the upside. It'd be fun for people to see it, but you gotta remember, we're not who were in 1976-77 ... I'm just not sure it'd be the reunion the fans are looking for."