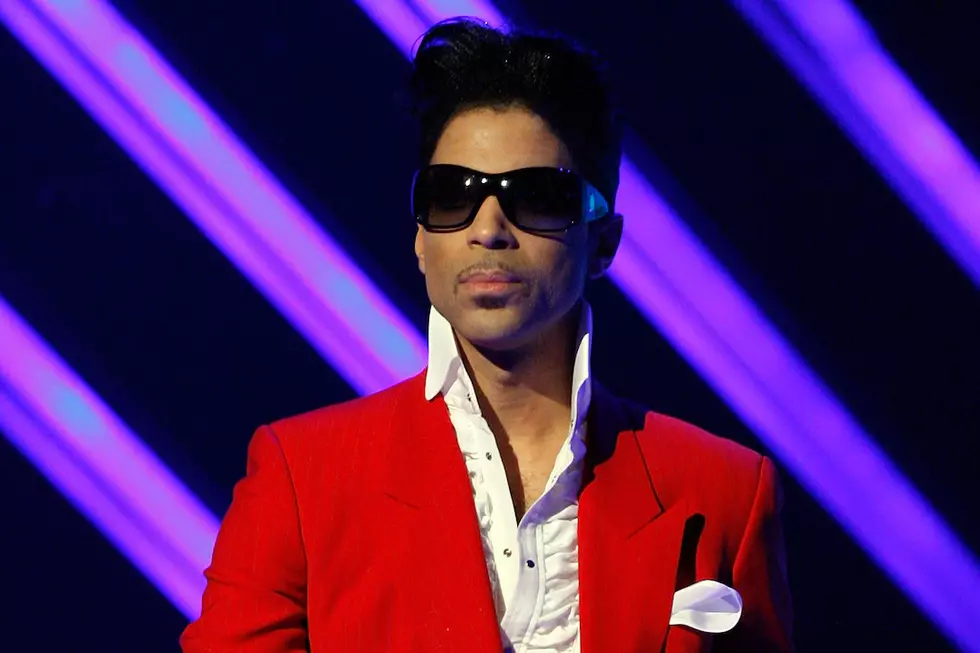 Prince's Posthumous 'Deliverance' EP Yanked from All Digital Music Services
Kevin Winter, Getty Images
Prince's estate and Paisley Park have successfully blocked the release of an authorized EP featuring six songs recorded by the late musician between 2006-2008. The project was scheduled for release on Friday (April 21), which is the one-year anniversary of Prince's untimely death.
According to TMZ, the EP, titled Deliverance, was yanked from all digital music services including iTunes, Apple Music, Google Play, and Amazon following a lawsuit filed by Prince's estate against engineer George Ian Boxill, wh compiled the EP following Prince's death.
The project contains six unreleased songs, including a four-movement medley. According to Boxill, "the songs were written and recorded when Prince was an independent artist, protesting what he saw as an unjust music industry." The EP is being released by RMA (Rogue Music Alliance) which is a Vancouver, Wash.-based record company.
In their lawsuit, executors of Prince's estate said that Boxill had allegedly signed a confidentiality agreement that would allow the recordings be "the sole and exclusive property of Prince." The lawsuit states that the EP could damage the interests of Prince and Paisley Park both "permanently and irreparably." A federal judge reportedly has ordered Boxill to turn over the recordings to the estate.
Worst to Best: Every Prince Album Ranked