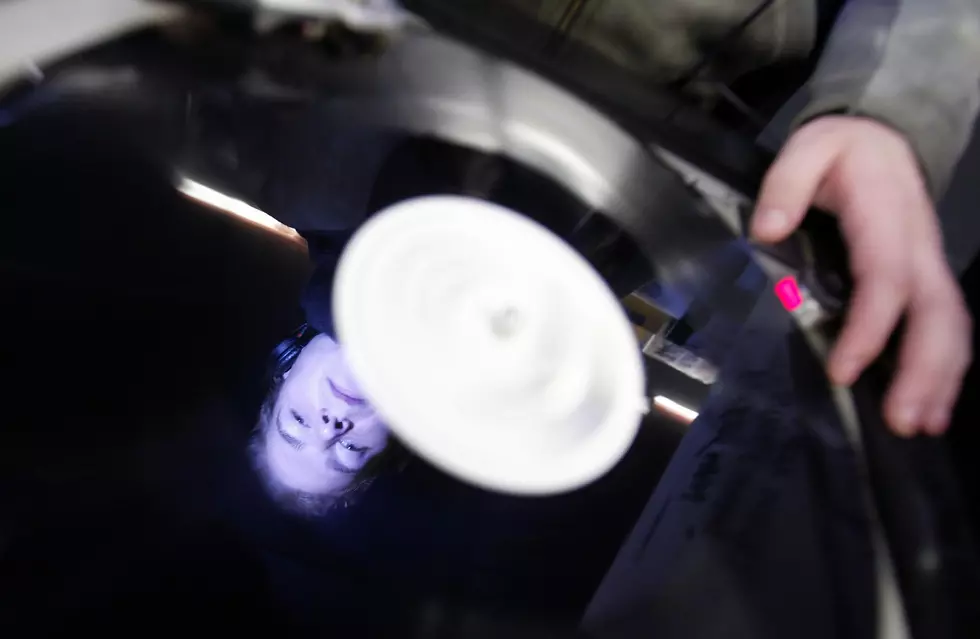 Obscure Song Monday – Stayin' Alive
Photo Credit: Bruno Vincent/Getty Images
This is our weekly feature called "Obscure Song Monday". Each week we spotlight a song from the 70's or 80's that was a big hit on the charts, but over time, seemed to have been forgotten about.
This week we're back to late 1977 with one of the biggest and best known songs for Barry, Robin and Maurice Gibb, the Bee Gees. The song was Stayin' Alive and was their fifth #1 song of the 70's. It came from the soundtrack to the 1977 film, Saturday Night Fever starring John Travolta.
The song is played over the opening credits to the film while Travolta struts through the streets of New York City.
The Bee Gees got involved with the movie and soundtrack after their manager and executive producer of the soundtrack, Robert Stigwood asked them to write a few songs for the still unnamed film. They wrote "Stayin' Alive" over a period of a few days in a Paris recording studio.
According to songfacts.com, the song is about much more than dancing, partying and having a good time. Robin Gibb says the subject matter of the song is quite serious. It deals with surviving in the streets of New York.
"Stayin' Alive" was initially not scheduled to be released as a single, but after appearing in the trailer for Saturday Night Fever, fans called radio stations and RSO Records pretty much demanding the song be released.
On December 13, 1977 - fans got their wish, "Stayin' Alive was released and within two months climbed to the top of the Billboard Hot 100 and became the #1 song in the United States. It would remain there for four weeks.
"Stayin' Alive" was the second of four #1 hits from the Saturday Night Fever soundtrack.
The three other singles were -
Bee Gees also recorded a version of "If I Can't Have You" which was the B-side to "Stayin' Alive"
BONUS VIDEO