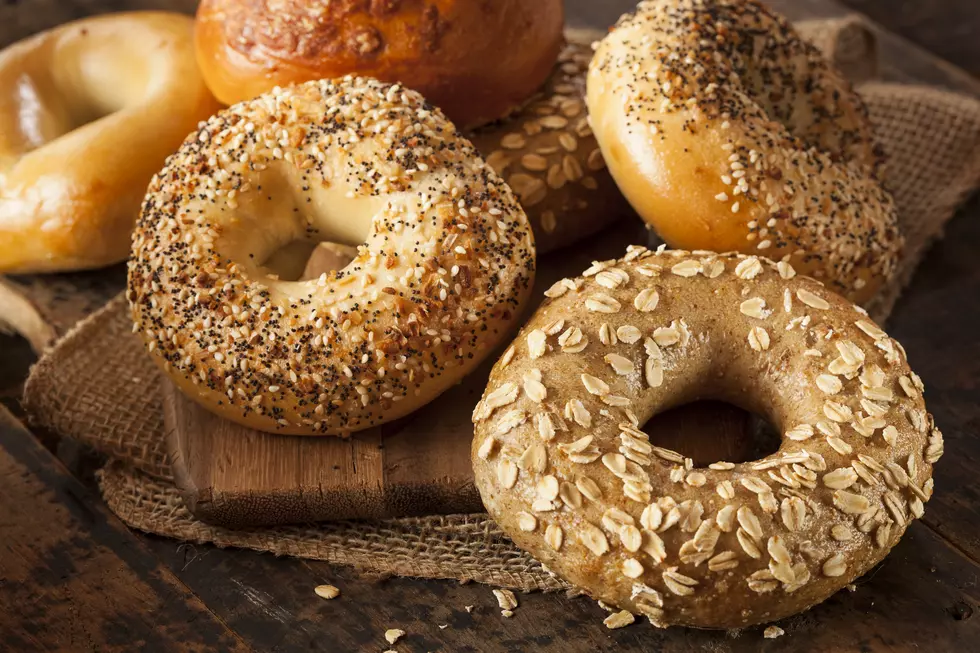 Niagara Falls Has Bills' Colored Bagels For The Game Sunday
bhofack2
It's easy to find food for a football party. If it's not just pizza and wings, there are all kinds of foods that you can make that are football themed...but what about breakfast?
It is the most important meal of the day, and if you're going to be cheering and jumping through tables, you need something to get your day jump started.
So what better way could you have than to start it out with Bills Bagels? Yeah...they're Red, White and Blue, and they look awesome.
The bakery is called Power City Eatery and you'll find them at 444 Third Street in Niagara Falls.
If you want to surprise your family this Sunday, I wouldn't wait to get your order in.  They're taking orders by the dozen right now and chances are, they're going to go very fast.  The Bills are all the talk across the country right now and even people who haven't followed the team since the 90's are jumping back on the bandwagon.
These would go great to start your football Sunday or maybe for sandwiches later in the day.
A dozen of these will cost you $23.99 but you have to get your orders in now.  They will only be taking them through Thursday.  Pickup will then be setup for Saturday between 9am and 2pm.
Get plenty of them too...the day is going to seem like it lasts forever.  The AFC game will be the last game to determine who is in the Super Bowl.  The NFC will play earlier in the day at 3:05, so we will already know who one of the opponents will be.  The AFC will kickoff with the Chiefs and the Bills at 6:40pm.
8 Throwback Buffalo Bills Collectibles