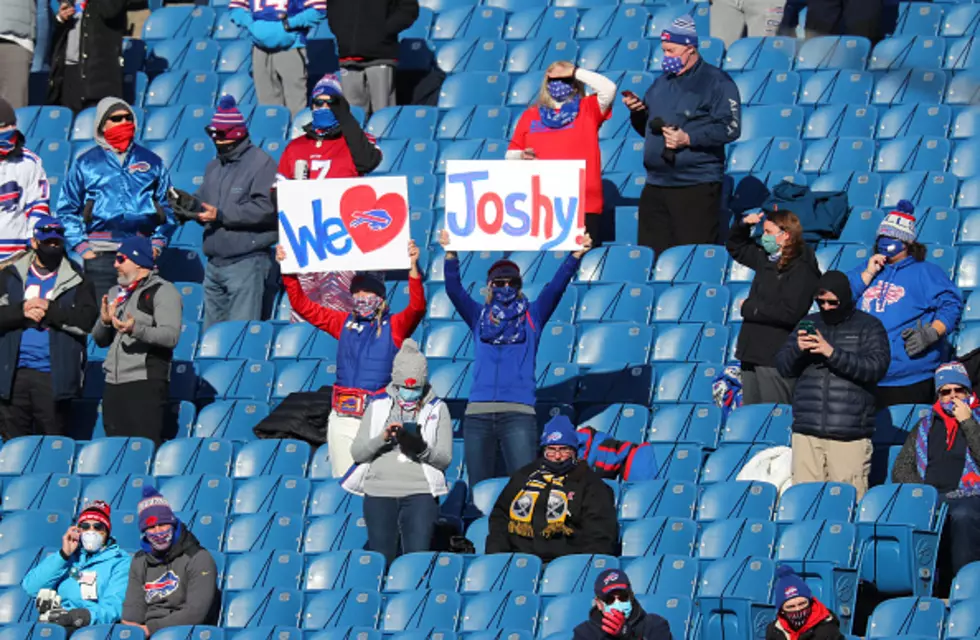 New York State Says Bills Fans Cannot Drink Alcohol After Certain Time
Getty Images
One thing we can all agree on is that sometimes it is hard to keep up with the rules of each restaurant, bar, and place during COVID-19 restrictions. Depending on where they are located and the color zone they are in, it means a whole different thing.
Yesterday, we learned that 91 Erie County restaurants sued the State of New York in order to get out of the orange zone, which did not allow them to have guests inside to dine. They won and those 91 restaurants were able to operate as yellow zone'.
As of today, Erie County says that ALL restaurants and bars will be back in the yellow zone, so there is no confusion.
All restaurants and bars will be able to be open for groups of up to 4.
When it comes to the 10 PM curfew though, that will be unchanged and that includes the Bills Stadium on Saturday when fans are inside to watch the Bills take on the Baltimore Ravens in the AFC Divisional Game at 8:15 pm.
That would be probably about just after half time.
Yes, they usually cut off alcohol sales ANYWAY at a certain time. According to the Rochester Democrat and Chronicle, Jeffrey Hammond, NYS public information officer says:
We want to avoid a situation like what happened in Alabama earlier this week," he said, pointing to a video of thousands of University of Alabama football fans partying in the street after the Crimson Tide won the national championship Monday night.
So, 10 pm is your last shot at a beer in Bills Stadium.
Enter your number to get our free mobile app
The Top 15 Pizza Places in Buffalo