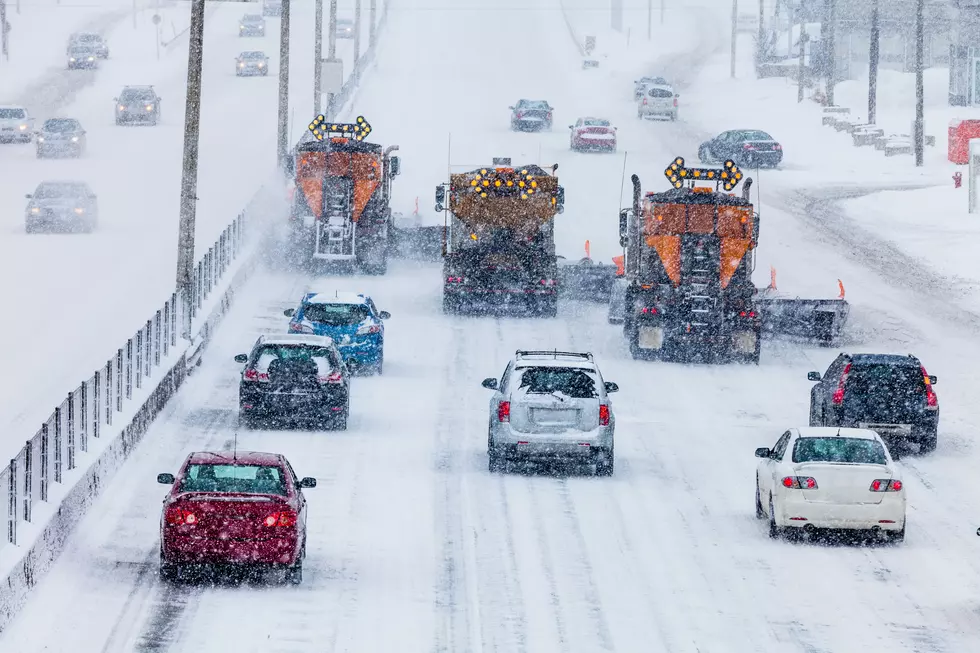 Central New York DOT Hiring 34 Plow Drivers
aetb/ThinkStock
NYSDOT is hiring additional plow drivers to keep CNY roads clear from snow and ice this winter.
If you're looking for a job, and you don't mind driving in the snow, then this might be an excellent job for you. The Department of Transportation is looking to hire 34 permanent and temporary plow drivers in Central New York. People who are hired will be responsible for helping keep the area's roads clear of snow and ice - and according to the Farmer's Almanac, we'll be seeing quite a bit of it this winter.
According to the DOT's brochure, the starting salary for full-time plow drivers is around $30,000.
To apply, you must have a clean Class A or B license and be certified to operate heavy dump trucks within two weeks of starting work.  For more information and to learn how to apply, check out the DOT's website.