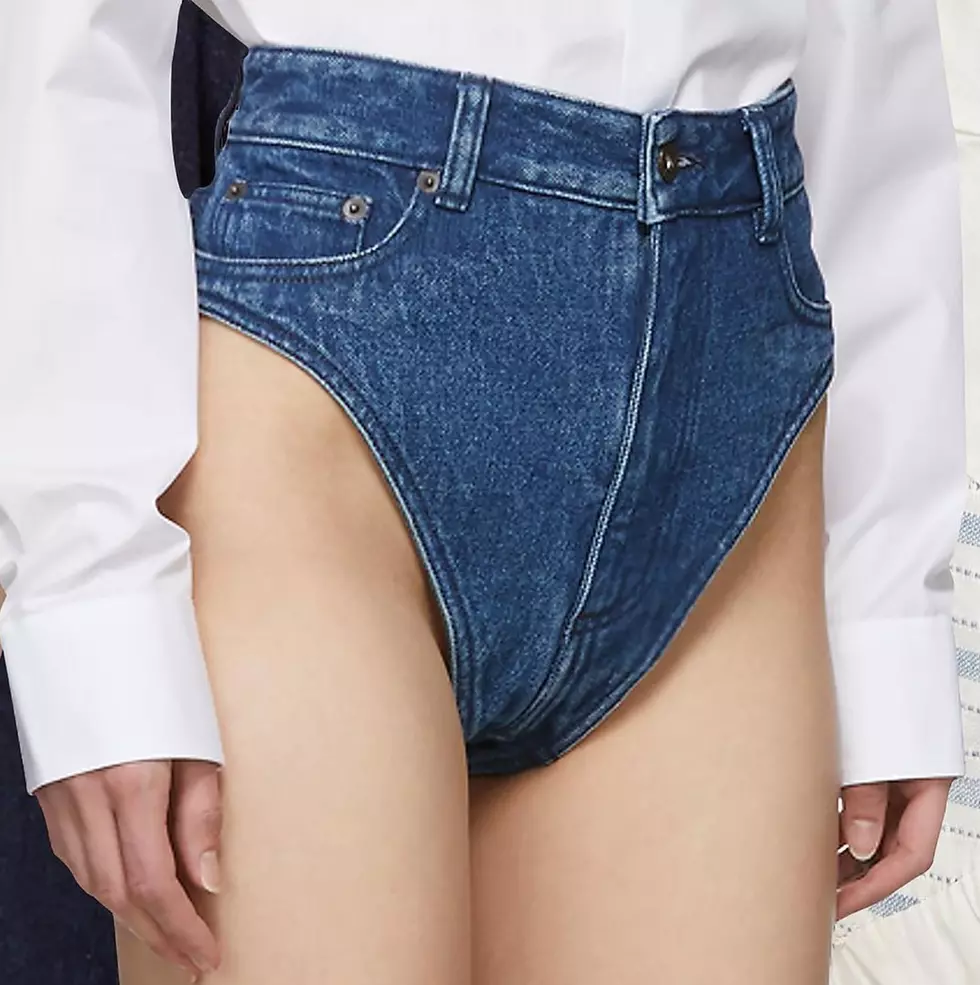 New Fashion Trend Coming To CNY?
Photo Credit: Y/Project
We hope this new fashion trend doesn't find it's way into CNY. Do you?
Denim panties are the rage for Spring/Summer 2019. They're created by Y/Project and are selling out at $315.00 per pair. Ladies, pull out your old mom jeans and a pair of scissors! We should turn this look into a DIY project and get rich!
Y/Project has a reputation of stirring the pot with their cutting edge fashion, but this is the weirdest Summer trend we've ever seen. How on earth can denim panties be comfortable? Does anyone care about that?
Y/Project
Is this appropriate attire for, say, field days in CNY? Standing in line at for ice cream? What about the grocery store? The movies?  Post Office? Riding on a motorcycle? Would you allow your daughter to wear this?
Let us know what you think in the comments below.