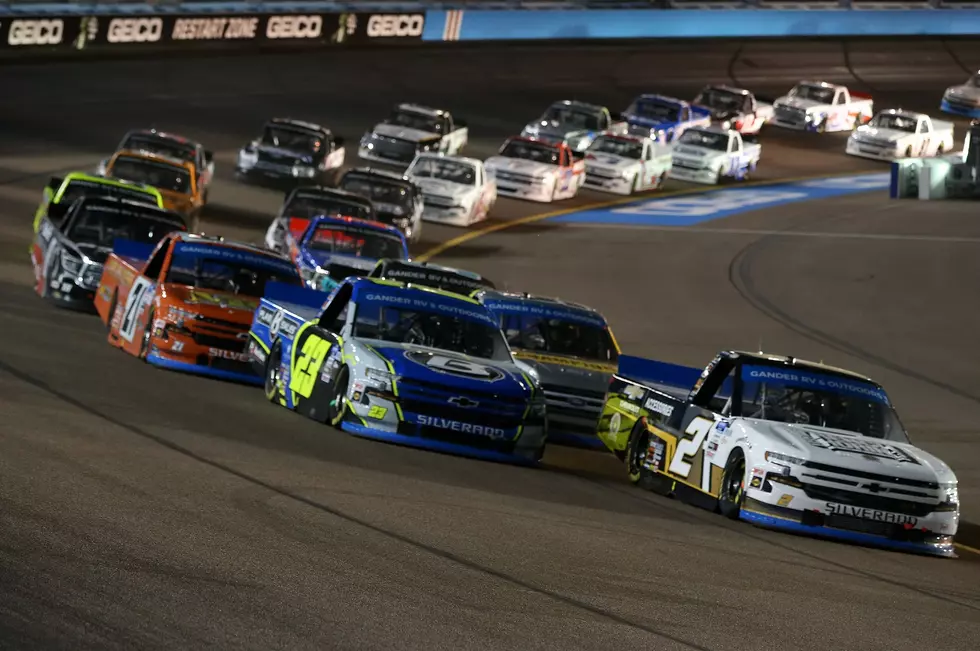 NASCAR Truck Series Returning To Watkins Glen
Getty Images
It is great news for NASCAR fans: the Truck series will start its engines in New York for the first time in a long time.
Watkins Glen International Raceway announced today that the NASCAR Camping World Truck Series will race on the legendary road course on Saturday, August 7th, 2021. The NASCAR Cup Series will also return to Watkins Glen the same weekend, racing on Sunday, August 8th. This is not only great news for race fans after NASAR events were canceled at the track last summer but great news for fans of the truck series. According to the raceway, the last truck series race (Won by Greg Biffle was held there in June of 2000.
It was a bummer for race fans this summer to not only not be able to attend a NASCAR race at Watkins Glen, but NASCAR did not even make it here because of the pandemic. At the very least races have been watched on TV, but fans missed to on that as well. As we head into 2021 it is great to see it is the goal to get some of our major events back in play here in Upstate New York. With the news over the past 2 weeks of some promising vaccines, the possibility of these events being packed with fans, or at least scattered with fans, seems more realistic. Fingers crossed those engines roar at Watkins Glen in August!
For ticket info for both the NASCAR Truck and Cup Series at the Glen, you can click here.
Enter your number to get our free mobile app
TOP 10: The best holiday TV specials of all time, ranked