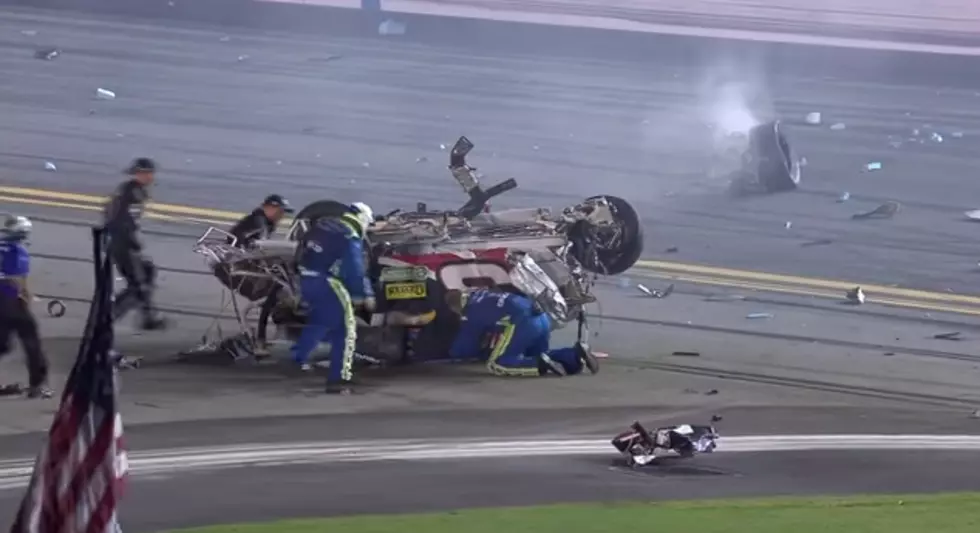 NASCAR Crash At Daytona Injures Fans
NASCAR/You Tube
After a 154-minute rain delay, Dale Earnhardt Jr. goes to the bottom of the track and wins the race. 'The big one' happens right behind him. Austin Dillon, driver of the No. 3 Chevrolet, crashed into the catch-fence during the final lap of the rain-delayed Coke Zero 400 NASCAR Sprint Cup Series race sending debris in to the grandstand.
Thirteen spectators were medically evaluated, said Joie Chitwood III, president of the speedway. Eight declined treatment, four were treated on site, and one was taken to the hospital in stable condition, he said.
It's incredible and mind boggling that Austin Dillon walked away from the horrific crash. NASCAR is reporting:
 after being released from the infield care center, Dillon said he suffered a bruised tailbone and forearm.
Dillon drives the No. 3 car -- the same as Dale Earnhardt Sr., who was killed in a wreck during the Daytona 500 in 2001.
After a 154-minute rain delay the race ended at 2:41 a.m.. This was the fourth major crash of the night involving 26 cars.