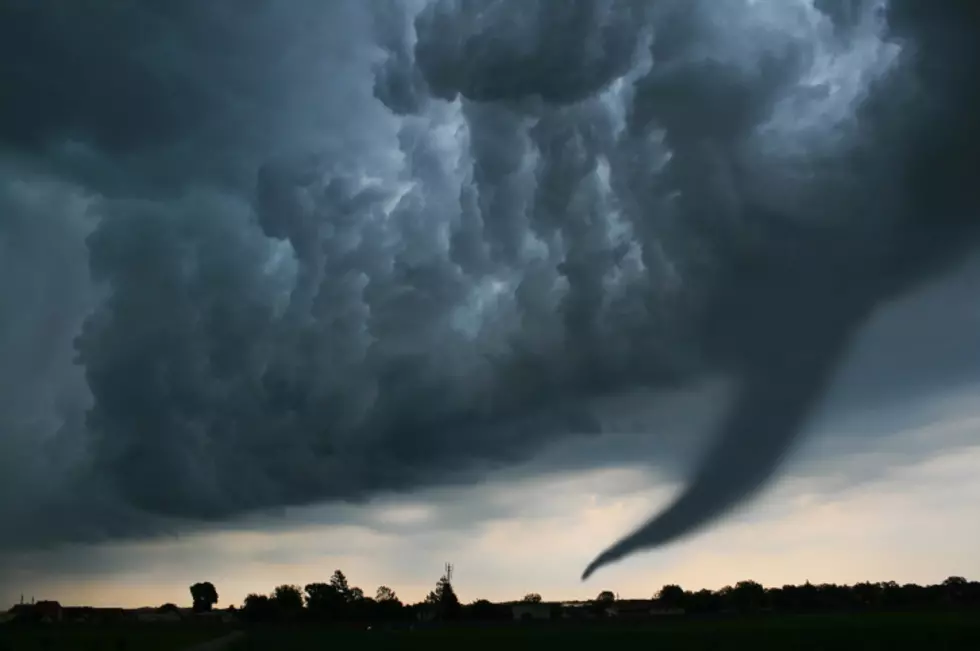 Few Tornadoes Possible For New York State This Week
Daniel Loretto
It's been downright hot and muggy this week across Western and Central New York. Wednesday has been the most humid, as temps reached the high 80's and even 90 degrees in some spots, which is always noteworthy in New York State.
It's hard to believe we had snow falling just nine weeks ago, but we are now fully into the warm weather of summer.
This is also the time of the year that heavy thunderstorms can impact at any given moment. Pesky, pop-up thunderstorms can hit at a moment's notice which can produce heavy downpours, damaging winds and hail,
Much of New York State will have to dodge thunderstorms tonight and especially on Thursday afternoon.
According to the National Weather Service, there will be two waves of thunderstorms will cut across much of Western, Central and Upstate New York.
The first wave will be tonight, with the potential for severe thunderstorms.
The second wave will be tomorrow afternoon, where we will have the likelihood of severe weather.
Damaging winds, large hail and yes, even a few tornadoes are all possible; especially in the Finger Lakes region and towards Syracuse and Albany.
While tornadoes are rare in New York, they have happened in years past and even as recently as the last five or six years.
Remember to keep alerts for weather on Twitter (if you're on Twitter), and always stay in touch with any weather updates regarding thunderstorms, which can strike very quickly.
Always hope for the best but prepare for the worst.
The 10 Worst Small Towns In New York [RANKED]
A Capital Region town has topped Roadsnacks 2022
rankings
of the worst small towns in the Empire State. Just like any list created by folks not living in New York, these rankings in no way reflect how we feel about these towns and you should take these rankings with a grain of salt. That said, these rankings were formulated based on census data like median income, home values, unemployment rates, crime rates, education, and population density. and more from the state's 466 smallest towns
Did You Know This?? 13 Upstate Food Favorites You Can't Buy Outside of New York State
Upstate New York is the home to many fantastic food favorites. Mention sponge candy to somebody 100 miles outside Buffalo and you are probably going to get a blank stare. Mention a Michigan hot dog to anybody not from around Plattsburgh. Same stare. So here is a list of 13 regional food icons that you cannot buy outside of the empire State.
I will add this asterisk. You certainly can buy some of these items online, like the Saratoga Peppermint Pigs. Perhaps the Stix and Sauce item is known by another name somewhere in the country. Salt potatoes may have gravitated elsewhere but if so nobody knows where they started. And Grandma Brown. Well, you can buy that sweet lady's baked beans on eBay. But for the most part you would have to walk into a store or restaurant in Upstate New York to enjoy these "regional" fan favorite foods.
KEEP READING: Get answers to 51 of the most frequently asked weather questions...